Choose All Glazing UK for Fast and Efficient Glazing Solutions
Customer Reviews: Comprehensive Glazing Score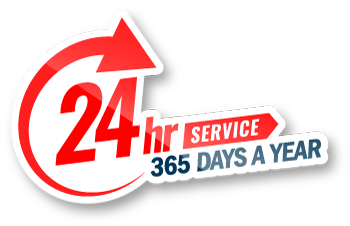 Top-Grade UPVC Window Repair From Specialists
UPVC is a commonly used material in windows across the UK. It is cost-effective and conserves a lot of energy to maintain temperature. The durability and fire-resistance quality make it quite a worthwhile investment. Therefore, you can see uPVC getting used almost anywhere. However, there is also a frequent request for uPVC window repairs. As these are excessively in use, service providers get busy. But, that's not the case with All Glazing UK.
All Glazing UK encompasses a wide range of expertise. We have world-class specialists that deliver professional services to your doorstep. While some service providers don't even have skills in uPVC window servicing, we beg to differ. We cover a wide range of UPVC window repairs, including uPVC window lock repair, uPVC double glazing repairs and uPVC window replacement.
No project, task, or request for uPVC window repair service is too big or small for us. So, you can give us a call today and get a free quote from the leading uPVC repair services provider for residential requirements.
Get Free No Obligation Quote
Efficient UPVC Window Replacement On Call
The objective of a UPVC window repair service is to cut down costs. It should cost less than the installation of a new one. All Glazing UK doesn't want to burn a hole in your pocket. We want to ensure that you receive professional uPVC window replacement that is honest, reliable and trusted.
You won't get unnecessary uPVC window glass replacement if there is no need. We only cover the essential services and try to salvage whatever we can. After all, you are using your hard-earned money. Our specialists will analyse the situation to provide you with insight.
But don't you worry. Even if it is an entire frame, we deliver low-cost uPVC window mechanism replacement. People fail to recognise that uPVC windows and their services aren't that different.
If you need the top uPVC door replacement service in your area, give us a call. Get the best consultation that prioritizes you with a customer-centric approach. You can trust us whether it is a uPVC window or uPVC door replacement service.
Emergency UPVC Door & Window Repair
So, you need emergency uPVC door repairs, but you don't know where to begin. What if it is too costly? You can give us a call, and we will deliver free quotations with experts to your doorsteps. You retain the right to cancel the services even if we arrive.
That's what makes our emergency uPVC window servicing the best out there. You can also use other options like temporary board-up services until you make a decision. All Glazing UK is always prepared for the worst-case scenario. However, if you need the best and most reliable emergency uPVC window repair & replacement, you can give us a call.
Request A Call Back
UPVC Window And Door Repairs
Are you looking for upvc window and door repairs but unsure who to contact? Well, the experts at All Glazing UK can complete any window or door repair job, whether you are a business owner or a homeowner, no matter how big or small. We are your local and trusted upvc window repair company, who are available 27/7, 365 days a year, at your convenience and in case of emergency.
It is important for your home or business to have secure and working windows and doors. That's why when they are damaged or broken, you need to look at getting them fixed as soon as possible. And where else would you go other than All Glazing UK – the most efficient and professional upvc window contractors. So, if you are in need of upvc window and door repairs, give us a call today to discuss your requirements, and we will be there as and when you need us.
UPVC Window Repair Near Me
If you need any service related to glasses, windows, doors and boarding up, All Glazing UK is the best option. We are your answer to the 'UPVC Windows Repairs Near Me.' After all, you can get a free quote, compare it, and use our advice.
At All Glazing UK, we believe that no repair or emergency is too big or that different. Thus, we make sure to be a jack of all trades and your well-versed service providers. If you need the best answer to 'uPVC door repair near me,' give us a call.
When looking to get your windows or doors repaired, you are going to need someone local who can come to you as soon as possible to repair your upvc window. That's where All Glazing UK comes in; we are strategically located near you so that we can get to your emergency upvc repair near me as soon as possible. We have specialist tradesmen readily available in your area. We are fully accredited and established experts, so you can put your trust in us for upvc door and window repairs near me.
Receive world-class services like never before and upgrade your quality of life to the next level. Get in touch today.