Choose All Glazing UK for Fast and Efficient Glazing Solutions
Customer Reviews: Comprehensive Glazing Score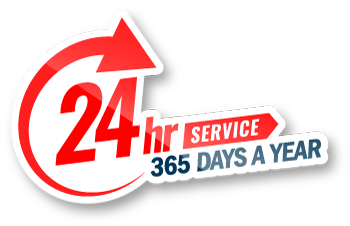 Urgent Board Up Needed? We are Available Anytime, Anywhere
Do you own a building that is unfinished or has shattered windows and doors? If you are struggling to keep up with the completion of it, then the least you can do at budgeted rates is to secure it firmly. With our emergency board up, we ensure quick boarding up to every open area in your building to prevent squatters or intruders from acquiring the space.
When a property is awaiting progress, it would be best to secure it from all sides. A construction or renovation project can be time-consuming, and to be present at the site 24/7 may not be humanly possible, so it is best to board up windows, doors or walls that can be a potential entry for intrusion. Luckily, our emergency boarding up service is just a call away and can be called to your site on the very same day.
A crumbling structure can be left vacant for a long time. If you possess one and wish to bring it back to life in the near future, then taking effective measures now can be your best choice. Through our emergency board up services, we are determined to help our customers completely seal off their property from outside threats and extreme weather conditions.
Board Up Service
We have seen how unexpected weather changes have caused buildings, properties and apartments to crumble, especially the unoccupied ones. The reasons behind this can be plenty, but not securing its open windows, doors, and walls can be a major one. So, don't wait a minute and get our reliable board up service to seal off the unfinished parts of your building.
Vacant buildings that are progressing very slowly are the common target for squatters, looters and criminals to invade. The broken windows and incomplete doors you have decided to work on later are the main passage for such people to enter. If you wish to get them closed off temporarily with the strongest material, contact our 24 hour boarding up service to work on your property any time of the day.
At All Glazing UK, we offer 24 hour boarding up to your customers who seek immediate requirements to cover up the exposed part of their property with professional help.
Owning or managing a property that is still awaiting completion can be complex because it can be challenging to ensure the structure is well-maintained and prepared to undergo progress at any time. Until then, it is essential to ensure no one has access or entry to your private property by getting our professionals boarding up doors. An unfinished entrance may seem welcoming to unwelcomed guests. So, securing it tightly can improve the safety of the property.
Suppose you added sliding doors to your building at some point, and now it seems to show signs of wear and tear. In that case, contacting us for boarding up sliding glass doors can make the situation much easier to handle.
Get Free No Obligation Quote
Glazing Services
Board Up Broken Window
When we imagine an unfinished, collapsing property, we would probably create an image of broken windows with corroding walls. Though this may not be entirely true, in some cases, broken windows can be seen as a sign of being unoccupied. If you possess such a property, then it is about time to board up the broken window with the strongest material available in the market.
When we offer our professional services for boarding up windows for security, we ensure it is done diligently. It can be risky to handle broken glass on your own, so using our experts' assistance can prevent such mishaps while simultaneously fixing your broken windows.
As a reputed board up windows company, we have helped prevent vandalism, intrusion, theft, extreme climatic conditions, etc., from damaging our customers' properties because we choose the highest quality materials for installing the boards. You can get our services too with just a phone call.
Boarding Up Company
If you are wondering why we are the leading boarding up company, then there are plenty of reasons. Our team of specialists are experienced in assisting you by providing you with the best options suitable to your requirements. Each property has its own standard requirement when it comes to boarding up, and if you need help identifying what is best for you, then our professionals can be of your service.
To save a few pennies, don't settle for cheaper board-ups. Contact All Glazing UK and get nothing but the best with our 24 hour board company that can take your booking at any time of the day and provide you with assistance immediately.
Board Up Services Near Me
Are you insecure about your vacant property? 24/7 surveillance may be possible with cameras but is it completely safe from intrusion and vandalism when it has many open or broken windows or doors? Probably not. However, it is not too late to get our reliable board up services near me; that is an assured signal to any outsiders that trespassers are not welcome on your property.
We understand that poor-quality board-ups can deteriorate over the months or years and will need a replacement. In such cases, our emergency boarding up services near me are just a call away. Since they operate in your vicinity, they can be a convenient choice to help you with boarding at your favourable time.
All Glazing UK is the one and only company that provides you with 24 hour boarding up service near me that works round the clock. Our specialists are always ready on the other side of the call to help you out with boarding up and securing your property in the most efficient way at cost-effective rates.
Have a broken window to close? Or an incomplete entrance to seal off? Looking for excellent boarding up services? Contact All Glazing UK for the best services in town.