Choose All Glazing UK for Fast and Efficient Glazing Solutions
Customer Reviews: Comprehensive Glazing Score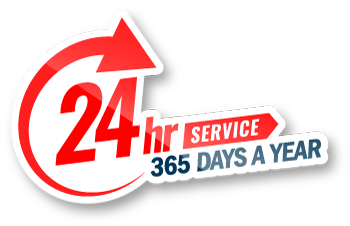 24/7 Sash Window Repairs Services
If you are searching for a reliable and trusted company offering sash window repairs, then your search ends here. Welcome to All Glazing UK – the specialists for your home windows at affordable prices. Whether you are looking for a sash window lock repair or a sash window frame repair, we provide top-quality sash window servicing to you.
At All UK Glazing, our team provides the best and most efficient range of replacing sash windows with double glazing for your windows. These expansive and gorgeous windows reveal the true beauty and character of homes. After adding a heritage window to your home, you wouldn't want to watch them rot, but to function as per your needs and requirements. Hence, it is crucial to sash window maintenance services from time to time so that you can reap their maximum benefits.
Connect with our experts, and we will assist you with a quality sash window repair service at bespoke rates.
Get Free No Obligation Quote
Sash Window Company
Sash windows are a beautiful addition to any building, be it a house or business property. They can help add an extra layer and element of style to the property while also being efficient with heat retention and cold resistance. You may already know this, and that's why you're looking for a sash window company to help advise and install the best sash windows. All Glazing UK are the best sash window specialists, providing quality knowledge, installation, and repair services. We are strategically located near you, which enables us to provide you with rapid response times if you require our services as soon as possible.
From sash window installation to repairing and replacing existing sash windows, we handle all phases of your sash window ownership journey. Connect with us as the leading sash window company near you, as we can be with you within 45 minutes or less.
One of the primary benefits of sash window installation is that it offers thermal efficiency, which helps save your energy bills. But what if your sash windows have grown old and now do not function with optimal capability? In such a scenario, it is advisable to get expert help to draft-proof your windows rather than invest another chunk of your savings now and then to repair these windows.
Sash window restoration is a specialised service offered by our professionals with the knowledge and expertise to repair and restore old, worn-out sash windows. This service can include a variety of tasks, such as repairs to the window frames, sashes, and hardware, as well as repainting or staining to protect the wood from further damage. We can also include the installation of new weatherstripping and other energy-efficient upgrades to improve the window's performance and reduce drafts.
A professional sash window restoration company will first inspect the windows and assess the extent of the damage. Then they will provide you with a detailed plan of action and cost estimate. They will use high-quality materials and techniques to restore the windows to their original beauty and functionality.
Apart from adding to the home aesthetics, sash windows are popularly known for their insulation and thermal efficiency. If your windows have a crack in them and are not retaining heat in the home and are letting the damp and cold in, then you indeed must consider a sash window refurbishment.
Window Sash Replacement
At All Glazing UK, we have a reputation for quality and quick service. Our highly skilled and friendly glaziers have extensive experience of at least five years. Once you call us, we will be at your service within no time. Upon assessment, we can guide you better regarding a window repair or a window sash replacement. It is our goal to make our service smooth for you. Whether you require a sash window glass replacement or a sash window mechanism replacement, with All Glazing UK, you don't have to wait around for repeat visits or vague quotations.
Our glaziers aim to deliver our services with the best quality and finesse on the first visit. You buy a low-cost sash window replacement by hiring us yet of top-notch quality for your homes.
Emergency Sash Window Repair
If your windows are damaged, then it is undoubtedly a demanding situation. No job is too big or too small for us. In an emergency, you do not have to wait around for days or schedule an appointment with us. Connect with us, and our trusted glaziers will reach you within 45 minutes or less.
Whether you require a single or a double glazing sash window repair, we can help you out with emergency sash repair window servicing. We want to ensure that your security is maximised at your residential property; hence, we provide a 24/7 emergency service for all 365 days.
We always hold a vast stock of glass in case of vandalism or damage that may require emergency sash window repair. Consequently, we will reach you in no time, and repair the damage done to your home efficiently and swiftly.
Sash Window Repairs Near Me
Do you wish to make your domestic premises safe again? Do you want to improve your home's carbon emissions and save those huge heating bills by repairing your sash windows and making sure that they are fully operational ever than before? If you are searching for quality and cost-effective sash window repair near me, you don't have to step out of the house to avail help from an expert and leading glazing service team.
All Glazing UK, your local glazing service company, is here to assist. Our friendly and professional local glaziers are available 24 hours, all seven days a week, to provide you with exceptional routine or sash window restoration near me.
Call us on 02038287618 to get an expeditious emergency sash repair near me.
Request A Call Back