Choose All Glazing UK for Fast and Efficient Glazing Solutions
Customer Reviews: Comprehensive Glazing Score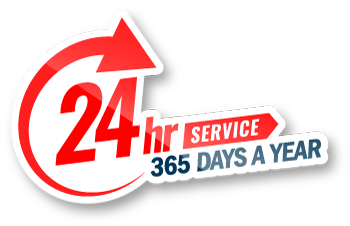 24/7 Commercial Glass Repair
A commercial glass repair is a hassle-free and quick job and must be free of stress or the employment of huge man-hours. But are you frustrated and ignoring the aesthetic needs of your commercial premises? You may have found the repair process more tedious than it is because you may not be acquainted with the right company for this job. There are numerous commercial glass repair companies in the UK, but not all will understand your requirements and stay within your budget.
It is about time to keep all your worries at bay as you have found the fittest solution to your difficulties. Welcome to All Glazing UK. It gives us immense pleasure and pride to introduce ourselves as the pre-eminent and most trusted commercial glazing maintenance service, serving thousands of satisfied customers for years at affordable prices.
Please continue reading to know more about us or connect with our friendly and professional team now, and we will connect with you the soonest.
Get Free No Obligation Quote
Emergency Commercial Glass Repair
Keep burglars at bay with our durable emergency commercial glass repair services. Broken glass at a shopfront or restaurant gives thieves effortless access to take advantage of the situation. Such a situation may result in incurring heavy losses for your business. Apart from protection and safety, broken glass does not serve your property's purpose of aesthetics and ventilation. Consequently, as it is not advisable to leave your glass damaged, we at All Glazing UK provide emergency commercial glass repair services.
With our reliable team at All Glazing UK, you can make use of our 24-hour emergency commercial glass repair services. Once you contact us, we will reach you within 45 minutes or less. No job is too big or small for us. And hence, our skilled team will complete the work with the same dedication and use premium quality materials as we would for a routine service. Our professional team always hoards a pile of glass to be able to provide you with swift and quality emergency services round the clock, 365 days a year.
Commercial Glass Specialists
Commercial glass repair contractors provide professional commercial glass services to commercial buildings. With years of experience and extensive knowledge, commercial glass specialists are highly-skilled at replacing or repairing any type of commercial glass. Their commercial glass solutions range from storefront windows to insulated window installation for large office buildings. Whether you need repair work, new installation, or maintenance, commercial glass repair contractors have the expertise and resources to do the job efficiently and effectively.
No matter the style, layout, size or colour of your office door glass, keeping up the appearance of a commercial door should always be a priority. Our commercial glass contractors will always install or provide repair services for your office glass door, matching the previous one with high-quality and enduring material.
Request A Call Back
Commercial Door Glass Repair
A storefront glass door forms the aesthetic base of your entire premises. It is the first thing a customer notices when looking at your storefront. A glass door shall always be attractive, making the on-goers and potential customers curious and pleased to visit the store. Conceding the crux of the situation, All Glazing UK provides affordable and top-quality commercial door glass repair. Whether you are looking for a commercial sliding door repair or a commercial bi-fold door glass repair, our experts are skilled in managing all tasks efficiently.
Reinstate the charm and essence of your commercial property with our durable and sturdy business glass door repair facilities. The best aspect of hiring our services is receiving a response at a faster turnaround period. Yes, you heard that right. With All Glazing UK, you don't have to keep waiting for repeated service visits or vague quotations. We will complete our work with flair and sleek polish within our first visit. We are confident that you will be satisfied with the new commercial glass door repair even more than the previous one.
Commercial Glass Repair Near Me
We cannot stress enough how important it is to have an elegant internal and external view of your commercial property. If you are looking for commercial glass repair near me, connect with our experts at All Glazing UK today. Our team has worked with several customers providing expeditious and budget-friendly structured solutions. We are the leading and most trusted commercial glass replacement near me with proficient local glaziers.
Ease your stress seamlessly by choosing our services for commercial glass door repair near me. We have established a successful track record of satisfied customers in the past five years. From concept to delivery, leave everything to us. We will deliver the best quality solutions for all your needs. Ensure a sleek facade to the entrance of your premises with the leading commercial glazing contractors near me. Connect with us at 02038287618 or email us at info@allglazinguk.co.uk, and we will get in touch with you.