Choose All Glazing UK for Fast and Efficient Glazing Solutions
Customer Reviews: Comprehensive Glazing Score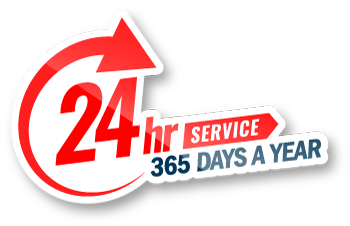 24/7 Commercial Window Repair Service
Windows play an integral role in all kinds of premises. They are a visual treat and add character to the building. Apart from this, they are a fantastic source to catch vistas, ventilation, protection and sunlight. Being a commercial property owner, whether it is a school, restaurant, shop or office, a damaged or broken window is the first thing that will bring notice to your visitors, leaving an unpleasant impact.
Our local commercial window experts have impressive and exhaustive experience of five years in commercial window repair with all sorts of issues and consistently delivering them on time with positive customer feedback. Leave all your worries concerning a broken business window repair to us. All you have to do is contact us. We will reach you within one hour. From site assessment to premium quality repair materials to delivering the final product – leave everything to us.
Request A Call Back
Commercial Window Repair Company
Do you need a commercial window repair company that meets your requirements at cost-effective prices? Don't compromise safety and security because of lengthier repair times. Well, you don't have to struggle with any window problems when you have All Glazing UK's 24-hour commercial glass repair service at your convenience.
We are just one call away. Once you call us, one of our glaziers from a team of specialists will reach you within 45-minutes or less and commence the repairs immediately. Our commercial window company work with the same level of dedication and loyalty for emergency service as they would for routine service. Whether you need fire-resistant glass or security glass, or laminated glass for your windows, we have it all.
Commercial Window Restoration
If you are a big corporate business or a smaller organisation, your windows are an integral part of your business, whether for safety, protection, or aesthetic purposes. Whatever the reason, it's important to keep your windows in tip-top condition. So, if your windows have recently suffered damage or are deteriorating from old age, get in touch with All Glazing UK for professional commercial window restoration that you can count on.
Our expert team are thoroughly trained and holds many years of experience in the commercial window refurbishment industry, so you can rest assured that you are getting only the best quality of service. Here at All Glazing UK, we can repair and upgrade your existing windows to bring new life to your commercial building. We provide commercial window restoration that is designed to fit within your budget while at the same time having the highest quality standards when carrying out your work.
Get Free No Obligation Quote
Commercial Window Glass Replacement
All Glazing UK are specialists in all your commercial window replacement needs. If you have windows in difficult access areas, you can count on us to get the job done with our experts with the highest technical ability and experience. Our commercial window glass replacement help to improve the energy efficiency of your property as we use the latest technology and premium-grade window glass to ensure maximum heat retention and minimal heat loss. We rapidly resolve your issue with our emergency window glass repairs, allowing you to resume your daily activities.
Our commercial window replacement specialists can be with you within 45 minutes to replace your window. Our window repairs are completed with the least amount of stress and inconvenience to you possible. So if you're a small to medium-sized business or a corporate giant looking for window glass replacement, get in touch with All Glazing for a free quote.
Glazing Services
Commercial Glass Window Repair
Are your windows letting the draughts and leaks in? Or are the exteriors of your windows chipped off? Or are you looking for a stable solution for a broken window pane? Whatever your requirement is, you will find a complete durable solution at All Glazing UK's commercial glass window repair services. We are the best in the business. Our team is fully equipped to provide you with structured solutions for professional commercial window repairs at affordable prices.
Nullam consequat consequat dapibus. Class aptent taciti sociosqu ad litora torquent per conubia nostra, per inceptos himenaeos. In at cursus nisi, in pretium massa. Aenean pulvinar volutpat justo, non condimentum ex hendrerit eu. Quisque metus justo, blandit vel congue in, tincidunt eget arcu. Proin a pharetra sem. Nunc id quam magna.
Phasellus eget ex non dui egestas viverra. Proin et lectus consequat, ultrices velit id, lobortis sem. Ut rhoncus at elit at tristique. Fusce scelerisque, lacus nec eleifend ornare, sem ante ornare sapien, tincidunt tincidunt turpis elit quis augue.
Sed laoreet quam leo, nec tincidunt tellus congue ac. Aliquam erat volutpat. Aliquam porttitor massa risus, eu elementum augue tincidunt sed. Maecenas suscipit, velit sit amet suscipit rhoncus, ex turpis bibendum sapien, sit amet gravida sem nulla id leo. Praesent a maximus ante. Cras eu orci dolor. Mauris enim odio, consequat id tortor in, porttitor maximus justo.
Commercial Window Repair Near Me
If you are searching for a reliable commercial window repair near me, look no further. We are the trusted and leading specialists in your vicinity for your windows needs. You can rely on us. Stop waiting for professional help or any random repair company to pick up and attend your call.
At All Glazing UK, we are available 24/7, 365 days a year, for your requirements. No wait-around time, no vague quotations, no repeated visits and no fuss with us. We offer durable and bespoke commercial window glass repair near me in one go so that you are comforted and can continue your business operations in full swing without any disturbance or worry.
We keep you protected and improve the aesthetic appeal of your office by investing your trust with us today. We have a team of reliable, friendly and adept glaziers of commercial window company near you who will not only understand your concerns and provide practical solutions but also stay within the budget for your commercial window repairs.
Email us at info@allglazinguk.co.uk for commercial window repair or replacement near me, and we will get in touch with you.