Choose All Glazing UK for Fast and Efficient Glazing Solutions
Customer Reviews: Comprehensive Glazing Score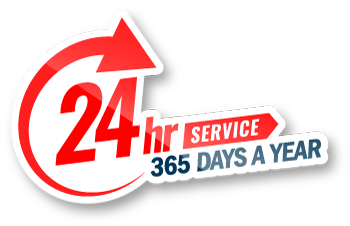 24/7 Double Glazing Window Repair Service
Are your double-glazed windows posing a problem? Is there a problem with smoothly opening or closing the window? Maybe the panels are coming loose or sagging. Is there a glass mist making things blurry? Whatever the problem is, All Glazing UK delivers the best double glazing repairs for you.
Double glazing glasses have a long life of around 10+ years, at least. They can last much longer if you opt for quality and high-grade glazing. But abrupt problems can arise at any time. Maybe there was a bad storm, or something damaged the window, or perhaps it didn't receive the care and maintenance needed to last long. Either way, you can call to book a double glazing window repair service with us.
But before you hire the top double glazing glass repairs, you should consider some factors. How can you be sure that your double glazing window needs repair or refurbishment? Allow our double-glazing maintenance team to arrive, check for problems, and provide insights. We have free quotes and affordable inspection/maintenance services available for you.
Request A Call Back
Double Glazed Door Repair
Double glazed door repair is one of the most important things that you can do to maintain the security of your home. Not only do they keep out the cold and help to insulate your home, but they also provide an extra layer of security against burglars.
Are you worried about the cost of double-glazed door lock repairs? All Glazing UK is here with revolutionary methods to ensure you get affordable services. Our leading specialists can conduct a complete double glazed door panel replacement. We aim to reduce the cost for you as much as possible.
Another thing that you need to check is the door lock. If the lock is not working correctly, then it could allow burglars easy access to your home. To fix a broken door lock, you will need to replace the entire locking mechanism. You might even need a double glazed door lock replacement if it's hindering your everyday life.
For this, we will see if we can salvage anything and everything. Our objective is to help you trust and rely on our double-glazed door repairs. We practice honesty and transparency. There are no hidden costs. If you need your doors and windows to last longer, consider getting the top double glazed door repair service today.
Emergency Double Glazing Repairs
Double glazing in an emergency situation is an art that requires impeccable precision. Otherwise, without expert precision and knowledge of the task, it can compromise the entire integrity of the glazing. There may be distortion in visuals and much more. All Glazing UK can comply if you need the best emergency double glazing repair services.
We always have an in-house specialist to carry out emergency double-glazing repairs. These experts have world-class qualifications and extensive experience in conducting emergency double glazing. We have firm confidence and trust in these professionals.
Do you need 24 hour double glazing repairs? You have us as we are available 24/7 for emergency services. We understand how daunting it can be. As professionals, we will only deliver the services and charge you accordingly. These will be budget-friendly for you.
Call an expert before it's too late if you want budget-friendly services. After all, emergency double glazing repair or replacement can last for decades to come with the correct maintenance and care.
Get Free No Obligation Quote
Best Company of Double Glazing Repair Specialists
If you need a top-notch double glazing repair company, even in an emergency, we are the experts you can count on. We also ensure to bring you the most budget-friendly options available.
How do you know that you need a double glazing repair specialist? We have some factors that you can consider. If you don't want to hire our free, no-obligation quote services, it's okay. You can still determine the problem and decide for yourself.
When it comes to double glazing, double glazing repair specialists are the ones to call. With over 50 years of experience in the industry, we have the knowledge and expertise to get the job done right. We understand that when your double glazing is in need of repair, it can be a stressful time. That's why we offer a free consultation to assess the damage and provide you with a quote for the repairs.
Double Glazed Window Replacement
You might need double glazed window glass replacement if there are draughts. Maybe there is a leakage, and you can see the water flowing in. Is there a noise coming from the glass? They need refitting. Yellowing of the glass, the mist, and even timber cracking might need double glazing window repair.
Maybe they have condensed moisture, or there might be visible damage. Is there trouble opening or closing the window, and you can't seem to use the lock? You might need a double glazing window lock replacement.
All Glazing UK is ready to provide solutions for these services and many more. Remember, you don't always need a double glazed window replacement. Any problem can be salvaged if you notify us of it before it gets out of hand.
Double Glazing Repairs Near Me
There are specific regulations one needs to follow to get double-glazed windows and their repairs. So, don't go all DIY because you will most likely do something wrong. It is a better idea to hire an experienced professional with apt qualifications. You can search for double glazing door and window repair near me to get some answers.
However, All Glazing UK can be your ultimate answer to 'double glazing door repairs near me.' We bring out the best services and deliver them at the convenience of your doorstep. We are strategically located to arrive anywhere within 45 minutes or less. Even if it takes longer, we come prepared for any challenge.
From double glazing glass replacement near me to anything else related to emergency double glazing repairs near me, we can be your one-stop solution. So, get the best low-cost services, respectable professionals, and thorough services that will last you a lifetime with us.
All Glazing UK is here to be your 'double glazing maintenance near me' reliable partner whenever you need us for anything.