Choose All Glazing UK for Fast and Efficient Glazing Solutions
Customer Reviews: Comprehensive Glazing Score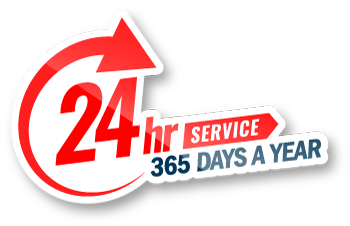 24-Hour Emergency Glaziers – We're Rated 4.8/5 by Customers!
The All Glazing UK team has some of the most trusted and reliable emergency glaziers in the area. These experts have undergone thorough training to keep up with modern glazing requirements. If you need 24-hour emergency glaziers, these are the professionals you can trust.
As your hub for the 24-hour glazier, we also incorporate a wide range of state-of-the-art machines and equipment. From lifting equipment to access towers, we have everything. These tools and equipment prepare us to tackle any challenge and always arrive on time if you need an emergency glazier.
We include the cost of the specialist in the budget for the same-day service. You can also contact All Glazing UK to receive a free quote today. We are here to become your reliable service provider. So, give us a call if you need a 24-hour emergency glazier.
24/7 Emergency Glazing Services
All Glazing UK is top in reducing the hazard related to damaged or broken glass and other related issues. You will always find a perfect fit for emergency glazing with All Glazing UK. It can be for an all-glass door, a multi-ply glass floor, or something as simple as a window. We deliver optimum emergency glazing repairs, also known as reglazing.
Get the best emergency glazing services at your call with All Glazing UK. We are available 24/7 for any emergency service. Did your glass break, become loose, or retain damage? Our professionals will get there to examine the situation thoroughly.
These 24-hour emergency glazing services are available at a low cost. We conduct a reliable analysis of the situation, and our trust specialists will perform the overall repairs. Thus, you will have world-class reglazing services at your disposal.
There's no need for you to settle for less or to postpone critical emergency glazing repairs. Call a trusted professional today with All Glazing UK. We cover all segments like domestic, house, and commercial properties.
Emergency Glazier Near Me
All Glazing UK is the best answer to your 'emergency glazier near me' search. We are available on a 24-hour call-out anywhere you need us. These include the same day or next day emergency double glazing repairs near me. You can get almost any range of services with us as no job request is too big or small for us. Our methodologies include energy-efficient double glazing repairs and many other prominent additions.
Thus, you can get services like laminated & security safety glass or various quality glass. These include fire-resistant, tinted, or acoustic glass. If you need reinforced glass doors, bolted glass, or something else from a 24-hour glazier near me, we are the ones you can call.
So, whether you need a decorative glass repair, mirror repair, or an entire glass wall repair, we are the ones you can call. If you have any queries, doubts, or changes you need during emergency glazing near me, feel free to ask our professionals.
We prioritise your convenience and requirements above everything else. Thus, you will receive undivided attention. Once you get all the queries, you can get the services.