Choose All Glazing UK for Fast and Efficient Glazing Solutions
Customer Reviews: Comprehensive Glazing Score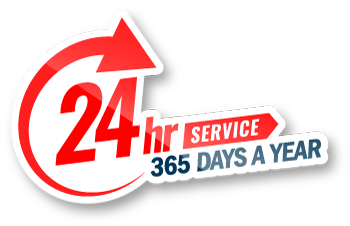 Best Toughened Glass Installation in London
Many qualities make us the leading toughened glass installation company in London, Surrey, and other surrounding areas. We have years of experience and reliable professionals that are qualified in the field. With our expert toughened glass installers, you won't have to shut down the work. You can go by your day and keep the productivity intact without any disturbance.
That's right! We deliver services that won't hinder your office work at all. Our trusted toughened glass fitters are well-versed in leading the entire procedure by themselves. You only need to tell them where the glass needs to be installed. If you're unsure about the budget, we will also send a consultant.
They will examine the area and bring you some of the best toughened glass installation suggestions with a free quote. You will have ease of decision-making and save a lot of valuable time to refocus in the company. That's what makes us the best toughened glass installation for commercial buildings!
Get Free No Obligation Quote
Emergency Toughened Glass Replacement
Commercial buildings often require emergency toughened glass replacement. Why? Because they are busy, and a lot goes in a commercial building. There could've been some mishap. Even a little storm could cause a problem with the integrity of the toughened glass. If you want the best emergency toughened glass replacement, we are the experts for you.
All Glazing UK provides installation, replacement and maintenance services for toughened glass at the commercial level. Get top-grade emergency toughened glass replacement in a single call across London. As your trusted specialist, we will arrive right on time to deliver impeccable results. We make it affordable, as well!
Replace Your Toughened Glass At Low Cost
The sudden requirement for toughened glass replacement in London almost sounds like an expensive job. However, it isn't about whether you require emergency services or not. You will have to get toughened glass replaced sooner or later. All Glazing UK is here to ease it up for you by offering you budget-friendly services with our free quote.
We cover a wide range of safety glass replacement services in London, Surrey, Kent, Sussex, Middlesex, etc. All you would have to do is give us a call for any safety glass replacement.
We are committed to bringing you the utmost satisfaction. All Glazing UK has gained years of recognition as the trusted and reliable team of experts for toughened glass replacement. If you need low-cost toughened glass replacement without a critical budget inspection, we are the ones you can contact. So, you can give us a call today.
Request A Call Back
Top Trusted Toughened Glass Replacement Near Me
It is not about the budget when it comes down to a commercial service for office and business. It is more about getting the correct value for money. You are investing in the top toughened glass replacement near me. All Glazing UK is here to ensure that you're making it with the right specialist toughened glass replacement near me.
Whether you need a cheap and quick solution or a complete toughened glass replacement near me on a budget, we are the ones you can rely upon. These qualities are what makes us your top toughened glass replacement services near me.