Choose All Glazing UK for Fast and Efficient Glazing Solutions
Customer Reviews: Comprehensive Glazing Score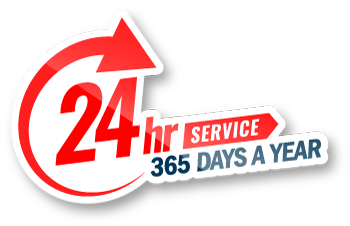 24/7 Commercial Board Up Service
If you are looking for a fast and efficient way to protect your business property from any future potential damage, then All Glazing UK's commercial 24-hour boarding-up services are here for your rescue. We are the best in the business for your local vicinity and have the ideal structured solutions for your workplace.
Have you ever gone to your shop or office only to find that the windows and doors have been smashed and you became a victim of burglary? Or maybe a massive storm caused immense damage to your shopfront, leaving you with cracks all over your windows? We understand the ordeal you must be going through because of the heavy loss incurred upon your business. But our specialist team at All Glazing UK is here to offer you a befitting solution: commercial boarding-up services.
Request A Call Back
Emergency Commercial Board Up
Our glaziers use the most premium quality materials at affordable rates so that you can resume your daily operations with comfort, ease and security. Whether it is a routine service or an emergency service, we reach you within 45 minutes or less and deliver the service with the same level of finesse, commitment and loyalty. We are confident that you will be more than happy and satisfied once you see the final layout on-site.
Our glaziers are always on their toes with their vehicles packed with sufficient quality material of timber and other materials needed to be at your service as soon as you connect with us. Not only this, our commercial emergency boarding-up services are available 24/7 for all 365 days. So bid goodbye to a lengthier waiting period and contact All Glazing UK's proficient services now.
In order to prevent inherent crisis, it is expedient to connect with a leading and trusted local glazing company that can provide quality emergency board-up for commercial properties at budget-friendly prices.
Boarding Up Commercial Doors
A broken or damaged door is not only the first thing a customer or on-goers would notice, but it also gives easy unauthorised access to burglars, which may cause more loss to your business.
You may feel there is no need for a boarding-up service at the door of your commercial property as the damage is already done, and you may prefer getting a door replacement done. The requirement for boarding up commercial doors is often recognised after a break-in or damage done due to natural calamities. To prevent future damage, opting for commercial board-up service is paramount. It typically involves installing wooden boards on the windows and doors to protect them from unauthorised vandalism or storm damage.
Get Free No Obligation Quote
Board Up Commercial Broken Window
A damaged window of a commercial property, whether a shop, restaurant or school, can be challenging to manage and fix. It can get tiresome to repeatedly repair or replace your windows if they are prone to storm damage. A wiser and safer option would be vetting for a commercial window boarding service.
What's more? With us, you don't have to wait for vague quotations. We offer bespoke rates. Once you are satisfied with hiring us, we move ahead with cost-effective rates, staying within your budget. Connect with us and get a free quote for boarding up commercial windows for security.
Best Company That Board Up Commercials
At All Glazing UK, our commercial board-up services are furnished by a team of professionals and our company is equipped with experts who have impressive experience of at least five years in handling all sorts of commercial boarding-up requirements. Please continue reading to learn more about our services, or connect with us today for expert advice and help.
As the leading commercial boarding-up company, allow us to take some stress off your shoulders and restore your working space's former peace and tranquillity. At All Glazing UK, our professionals are trained to handle commercial boarding-up services for any commercial building. Our word is our bond. Yes, you read that right. You don't have to vacate your commercial property for months with us as we don't believe in conducting repeated visits. We plan the entire process and aim to complete and deliver the final work within a few visits.
Commercial Board Up Services Near Me
Our business thrives on feedback received from our previous satisfied clients. You can always connect with them and get our background checked. We move ahead only once you feel you are assured. Whatever may be the circumstances or the cause of damage, we are ready.
You can always rely on us whenever you search for "emergency commercial boarding up near me". You can leave everything to us, from planning to fitting quality timber to fulfilling the service as promised. All you have to do is call us for commercial board up services near you and expect quality workmanship on time at low prices.
To enjoy working in a pleasant, stress-free, secure environment, connect with our experts today.