Choose All Glazing UK for Fast and Efficient Glazing Solutions
Customer Reviews: Comprehensive Glazing Score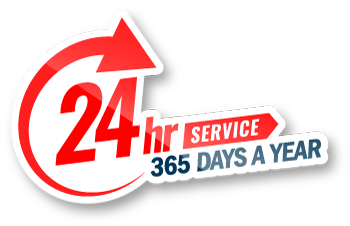 Get A Free Quote
Free No Obligation Quotations | No Call-Out Charges | 24/7 Response Time within 45 Minutes
All Glazing UK is bringing you a team of reliable mobile glaziers in London. Get world-class professional local mobile glaziers at your doorstep. Our experts are ready to deliver you the top-notch services that you deserve. If you're in a pinch, we can be your trusted mobile emergency glaziers in London, Surrey, Kent, and surrounding areas. That's what makes us the leading mobile glazier company in the world.
As your specialist, we deliver budget-friendly alternatives. You won't have to worry about the price at all. We ensure low-cost services as your best mobile glazier in Sussex, Middlesex, and other surrounding areas. That's right! We are available everywhere as the top mobile glazier company in London.
We are well-versed in residential, domestic, and commercial mobile glazing services. Ergo, we will arrive at your house or office, wherever you need us. Boost the charm of your business or home with the top local mobile glaziers today!
Mobile Glazing
We are your hub for the best mobile glazing in London. What does it mean to get mobile home window glazing? It means that you won't have to waste resources or money to visit any outlet or shop. As your reliable company, we will send a specialist to your house or office, and they will consult with you. Then you will get the best quote for the domestic, commercial, or residential mobile glazing.
Don't worry! We try our best to deliver low-cost mobile glazing, even if we arrive at your doorsteps. You will get the same reliable quality, trusted professionals and affordable services with a free quote with us.
Nullam consequat consequat dapibus. Class aptent taciti sociosqu ad litora torquent per conubia nostra, per inceptos himenaeos. In at cursus nisi, in pretium massa. Aenean pulvinar volutpat justo, non condimentum ex hendrerit eu. Quisque metus justo, blandit vel congue in, tincidunt eget arcu. Proin a pharetra sem. Nunc id quam magna.
Phasellus eget ex non dui egestas viverra. Proin et lectus consequat, ultrices velit id, lobortis sem. Ut rhoncus at elit at tristique. Fusce scelerisque, lacus nec eleifend ornare, sem ante ornare sapien, tincidunt tincidunt turpis elit quis augue.
Sed laoreet quam leo, nec tincidunt tellus congue ac. Aliquam erat volutpat. Aliquam porttitor massa risus, eu elementum augue tincidunt sed. Maecenas suscipit, velit sit amet suscipit rhoncus, ex turpis bibendum sapien, sit amet gravida sem nulla id leo. Praesent a maximus ante. Cras eu orci dolor. Mauris enim odio, consequat id tortor in, porttitor maximus justo.