Choose All Glazing UK for Fast and Efficient Glazing Solutions
Customer Reviews: Comprehensive Glazing Score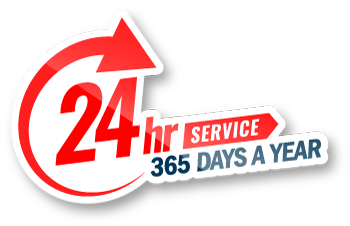 24/7 Cat Flaps Installation
Are you tired of getting up from work throughout the day to open the door every time your cat wishes to walk in or out of the house? Do you have to wake up in the middle of the night to let your cat in so that they don't have to stay out all night? If this is you, you certainly need to consider a cat flaps installation.
Nowadays, it isn't easy to balance work and home, especially when you're a pet owner. Hence a cat flap door installation makes for a stunning edition in our homes. Stop searching for a leading and trusted company, All Glazing UK's expert cat flap fitter services are what you need.
We provide a wide range of varieties for cat flaps to choose the one that is convenient for you and your pet.
Request A Call Back
Cat Flap Door Replacement
When hiring us, you don't have to worry about anything. Our professionals note everything, from using premium quality materials to keeping a tab on all the requirements laid out by you. No matter what your needs are, you can trust us! We are specialists in cat flap door replacement at affordable prices.
In order to stay ahead of the competition, we have been adding many of the most recent advancements in the pet door market. We give our best in training our cat flap replacement experts and also in research and development for high-quality materials.
Suppose you are refraining from investing in cat flap fitters near me because you feel that a cat flap may ruin the layout and design of your home's door. Or perhaps you are worried that a new cat flap installation will not match the style of your door and spoil the aesthetics of your residential premises?
With All Glazing UK's efficient team, you can leave all your assumptions and worries at bay. As a leading cat flap installation near me, we understand the necessity of a cat flap that meets your needs and does not damage your home apertures.
Whether you have a timber door or a uPVC door, we can install a cat flap according to that. Perhaps you are looking for a cat flap installer near me? Well, at All Glazing UK, we take pride in informing you that we can install a cat flap in a glass door, leaving no scratches behind.
Hence, if you are looking for an expeditious cat flap glazier near me, you know where to connect to get the best installation in London or around.
Get Free No Obligation Quote
Do you feel that you are not getting enough space and freedom because of looking after your pet's to and from activities? Or are you worried about leaving your dog alone at home when you have to rush for work or a holiday? We understand your state of difficulty, and thus, a dog flap installation makes for a wise investment.
If you have been looking for a dependable dog flap fitter, you must connect with our team of experts and understand how we function and carry out the work with ease. Not only this, you can always check the positive feedback we have received from our patrons. We have been successfully serving thousands of pet families with our exemplary dog flaps installation at budget-friendly prices.
All of our dog flap in glass door installations have and will be installed by our trained and skilled dog flap installers. So skip a life filled with hassle and go for a clever approach for a happy family lifestyle. Call our experts today for a free quote for our services.
Dog Door Flap Replacement
A pet door gives more independence to you as well as your pet. You don't have to go through the hassle of opening or closing the door 24/7 and can continue with your routine, and your pet can go out and explore without waiting for you.
The best part about finishing the dog door flap replacement in one go is that it will not cause much disturbance to your pet with our drilling and fitting machines. Not only this, neither do you have to wait for hours to schedule an appointment with us, nor expect any vague quotations. With us, you can only expect quick visits and quality work at cost-effective rates. From planning to delivery, leave all the hassle of a dog door replacement on us.
Dog Flap Installation Near Me
You realise and acknowledge the need for a dog flap installation near me for your pet but ignore it because you feel that it will cause a mess in your residence and disturb your pet. None of this is happening if you hire All Glazing UK's professional services. Once you connect with us, we will reach you within 45 minutes or less.
Once we arrive, upon thorough site assessment, we will recommend which dog flap is suitable for your pet. We can install a pet door of any size and shape. Not only this, our team of pet door installers near me recognises how valuable time is, and hence we don't wish to block or cause hindrance to your daily activities. We establish a goal to complete all our work on the first visit itself so that you don't have to block your days for us.
Let your fluffball venture out and experience freedom. Connect with All Glazing UK – the leading dog flap fitter near me today, and learn in-depth about our working style and procedure. Call us on 02038287618 or email us at info@allglazinguk.co.uk, and we will get in touch with you.