Choose All Glazing UK for Fast and Efficient Glazing Solutions
Customer Reviews: Comprehensive Glazing Score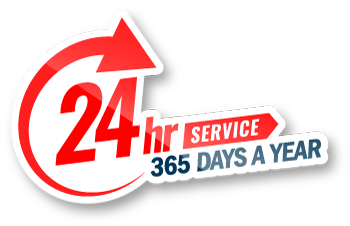 Budget-friendly Shop Front Installation
When you step outside your commercial premises and look around to see your competitors lined up with towering, beautiful and alluring shop fronts, it indeed is a sign for you to upscale your business. That's the beauty of shops and commercial spaces in the UK. The country is inundated with gorgeous shop fronts installations that steal the show. Customers and on-goers are attracted by the elegant and classy shop fronts and grow curious to know what's inside the shop.
Consequently, there should be no reason for you not to opt for a shopfront if you haven't already. Enhance your presence in the market and customer footfalls at your shop by installing an aesthetic shop front. If you are searching for quality and trusted shop front installation service at affordable rates, welcome to our website. At All Glazing UK, we have an impressive background in successfully installing premium quality durable shop front glass for satisfied customers.
Connect with the All Glazing UK team today, and one of our professional glass shop front installers will get in touch with you for more details.
Request A Call Back
Shop Front Repairs
At All Glazing UK, we take pride in informing you that our services aren't limited to providing shop front installation but also provide swift and efficient shop front repairs. A damaged or broken shop front can cost you your business' look. Apart from this, it will hamper your daily functional operations at work and endanger you and your employee's safety and security. Don't delay or ignore the repair process any further and connect with us today for a quality shop front repair service.
Our shop front company have been in the business for five years with a magnificent positive response rate from customers. Upon contacting us, our glaziers will reach you within one hour and conduct a quick yet decisive site assessment. Upon understanding the problem raised, we will provide a shop front repair that will be much more sturdy and attractive than the previous one. We realise how vital a shop front is, and hence, we ensure and assure you that the newly repaired shop front installed will match the entire building.
What's more? You don't have to hire different companies for your varied needs. Get everything under one umbrella with us. Yes, if you are looking for a shop front door repair, our glaziers are adept in efficiently fulfilling this demand made by you. Hence, stop juggling between companies that do not offer quality shop front shutter repair and charge you exorbitantly. Connect with us today and recoup your business activities.
Emergency Shop Front Repair
A damaged shop front door or window causes inconvenience and is indeed an emergency and calls for a speedy repair. Hence, at All Glazing UK, we provide emergency shop front repair services. Once you call us, we will reach you within 45 minutes or less with all the best quality materials required to carry out the repair process competently. Our glaziers hoard a stockpile of glass and other equipment in their vehicles to reach you instantly without much ado.
Revive the essence of your shop front with our exemplary emergency shop front door repair services. Get in touch with our friendly yet professional experts and get a free quote for our services.
Get Free No Obligation Quote
Shop Front Glass Replacement
All Glazing UK specialise in shop front glass replacement and repair services. Having the glass at the front of your shop in the best condition is vital to both the security and the curb appeal of your store. Your shop front glass may have been damaged due to many reasons, it could be due to the weather, or maybe someone tried to break in. No matter the reason, our dependable glaziers can source and install replacement glazing in any size, shape, scale, or colour. On top of that, our shop front replacement specialists are strategically located near you so that we can be at your location within 45 minutes or less.
You may just be interested in updating your current glass windows and are looking for shop front glass replacement for some more modern-looking glass windows. If so, give our friendly team a call today
Shop Front Refurbishment & Renovation
Whatever your requirement – whether you are looking for a refurbishment of a glass shop front, an aluminium shop front, a bi-folding shop front or an automatic shop front refurbishment, our glaziers are skilled to provide you with shop front suiting all your needs within your budget.
We are the leading and most reliable glaziers in your vicinity as our business thrives on delivering quality shop front renovation on time. We aim to complete our work within the first visit, so you don't have to block your work for any routine visit. Whether a regular or an emergency visit, we complete our work with the same level of dedication, commitment, and loyalty and deliver our shop front renovation or refurbishment service with finesse to you. Our services are available for your convenience 24/7, 365 days a year.
Get Free No Obligation Quote
Shop Front Fitters Near Me
If you are frantically looking for an expert shop front installation and repairs company near me, you have found the right place. We are the professionals you need. From concept to planning, to layout to delivering the service – we manage everything. All you have to do is sit back and relax as we handle all your stress.
What are the perks of hiring our services? Well, there are many. We offer a broad spectrum of services for you to enjoy all under one wing of our company. Whether you are searching for shop front fitters near me, we cater to all your needs. Not only this, on a site assessment, if we realise that you need a glass replacement, then we also render a shop front glass replacement near me that will match your premises, keeping up with the aesthetics.
What's more? We offer structured solutions without any vague quotations. We work as per your budget.
Focus on what is essential to your business by choosing All Glazing UK's shop front fitters near me. Call on 0800 0148 553 or email us at info@allglazinguk.co.uk, and we will get in touch with you.