Choose All Glazing UK for Fast and Efficient Glazing Solutions
Customer Reviews: Comprehensive Glazing Score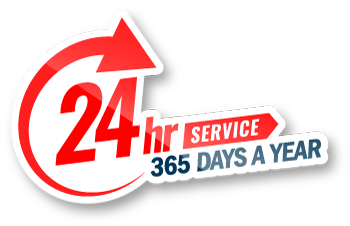 24/7 Leaded Windows Repair
Being introduced in the historical era of the early 19th century, leaded light windows continue to hold their charm and essence in British architecture even today for residential and commercial properties. There is certainly no doubt about the fact that these windows can last for thousands of years. But, gradually, they are becoming rare, so preserving them is essential and of worth.
Because these windows originate from a historical century, they require utmost care and attention.
Only a few companies have the ability and expertise to render leaded windows repair even today. And one such company is All Glazing UK. At All Glazing UK, we are proud to keep the tradition alive with a blend of modern technology by providing efficient and affordable leadlight window repairs.
Do you have leadlight windows installed at your domestic premises and are looking for a leading and trusted company for leaded light window repair? As leadlight windows can last for centuries, they need to be looked after correctly and require routine maintenance for their conservation. These windows can deteriorate depending on the location and exposure to extreme weather conditions. In such an instance, you need a helping hand from a professional team adept with leadlight leaded light window restoration.
Emergency Leaded Light Repairs
A leaded light window and door, besides providing alluring aesthetics to your home, also plays a significant role in upkeeping the privacy of the premises. Also, these windows can be double or triple-glazed to increase the thermal efficiency of your home and save your heating bills. Now, in such a scenario, any damage or vandalism occurring to these beneficial windows can be a matter of worry to you.
Hence, at All Glazing UK, we provide emergency leadlight window repair services. Once you connect with us, we will reach your premises within 45 minutes or less. Our local expert team of glaziers always stock a vast pile of glass to quickly and efficiently meet your contingencies. On thorough site assessment, we provide you with a service most suited for your windows.
Not only this, our expert team and their exceptional services are available 24 hours, seven days a week, for your convenience. Whether you need a routine repair or an emergency leaded light repairs service, we complete the work with the same dedication and zeal and deliver high quality at budgeted costs.
Let us acquaint you that a leaded glass repair is no easy task at hand. Repairing these lights involves removing the leaded panel from the windows and completely baring all its leads. The glass is then cleaned and polished, and broken glass is replaced or repaired with a suitable match. At All Glazing UK, our glaziers have at least five years of experience in handling all sorts of leadlight repairs, with our customers being satisfied and comforted with the final deliverables.
Our friendly yet professional team strives to provide you with suitable and exact glass so that the leadlight glass windows are restored to their former glory. We can manage the entire antique stained glass repair process with ease on the first visit. With our team, you don't have to wait around for repeated visits or vague quotations.
Our services are also delivered swiftly and at affordable prices. What's more? You don't have to wait or go through the hassle of scheduling an appointment with us for your broken leadlight glass repairs. Connect with us, and we will be at your service the earliest.
Get Free No Obligation Quote
Leaded Window Repairs Near Me
Are you searching for a leaded window repair near me? If yes, then your quest has brought you to the correct page. Whether you are looking for a leaded glass repair near me or a leaded glass window repair near me, our team is adept at handling all sorts of requirements from your end.
Whatever your window, door or glass design and layout, we assure you to complete and deliver the job that meets your expectations and the former aesthetics of your home's windows. Our team at All Glazing UK will provide you with bespoke structured solutions at top-notch quality and cost-effective rates for your homes for the best lead glass repair near me service.
It gives our team immense pleasure and satisfaction to complete leaded light repairs near me with elegant and charming leaded lights. We are the best in the business and are skilled to deliver your leaded lights with the utmost quality and finish so that you can continue to enjoy your leaded light windows for the years to come.
Stop your search for leadlight repairs near me and connect with us today. Call us on 02038287618, and we will get in touch with you and provide a free service quote.