Choose All Glazing UK for Fast and Efficient Glazing Solutions
Customer Reviews: Comprehensive Glazing Score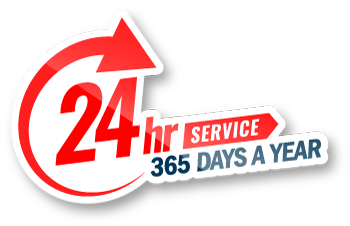 24/7 Single Glazing Service
Single glazed window installation is still a superior selection in many areas. It has a luscious and traditional appeal that makes it stand out. Generally, single glazing includes a single pane of glass or a single layer. Many professionals have divided a window installation or glass installation into multiple panes for a single glazed glass installation. However, not many have managed to tackle conventional issues.
Conventional single glazing comes with a lack of insulation. It is challenging to maintain optimum temperature. It doesn't provide soundproof capabilities, and the single glazing can be weak and prone to damage or breakage. As they aren't durable, it leads to potential security compromise.
All of this is solved with the best single glazed glass installation from All Glazing UK. We have world-class and premium-quality glass. Our specialists are also best-in-class to deliver impeccable installation. We incorporate the latest methodologies, equipment, and tools to ensure the best results for single glazing.
Are you worried about the cost? Well, don't be. Apart from being your reliable choice, we also work to make single glazing affordable. There is no need for you to spend extra. You can get a free quote today and receive top single glazed window installation.
Single Glazed Window Insulation Glazing
Most single-glazed installations don't come with insulation. If you want to get the best temperature control for your place, you can get single glazing insulation. All you need is a well-versed specialist in single-glazed window Insulation. For this, you can rely on our world-class services.
All Glazing UK excels in providing the best insulation with the magnificence of the single glaze. You will still have the delicate appeal while it will get reinforced. Thus, you will have temperature control to reduce heat and cold loss.
Keep the cold outside your house while you live in a warm place. Single glazing insulation is possible through a wide range of services. These include premium layer installation, single glazed window insulation, and many other additions.
If you don't want or can't afford the extra for double glazed installation, we will bring you single glazing insulation that matches the double glazed. That's not where it ends! There are also options for you to receive vacuum glazing and repairs. If you receive some form of damage and need single glazing repairs, All Glazing UK will be available.
Years of practice and world-leading techniques are what distinguish us from our competitors. So, get a free quote for our esteemed services today!
There's no doubt that single glazed windows are less durable than double glazed. But it can't be helped if that's all you can get. After all, some places need the elegance of a single glaze. Others can only handle a single glaze. These places might also undergo several damages or wear down over time due to the toll of elements and time.
Are you worried about the budget? Wouldn't it be great if you could have low-cost services whenever you need them? That's what All Glazing UK is striving for. Other than premium single-glazed window installation and insulation, we also provide single-glazed window repairs.
Thus, we will help you get the best value for your money. Whether a single pane or multi-ply window, you will get the best single glazing window repair possible. We encompass a team of brilliant specialists in the field. They practice rigorously and carry out the delicate task of single glaze repairs.
Overall, you will get the same appeal of a crystal single glazing window while receiving optimum single glazing repair. These are the qualities of our leading single glazing window repair professionals. So, what are you waiting for? Give us a call today.