Choose All Glazing UK for Fast and Efficient Glazing Solutions
Customer Reviews: Comprehensive Glazing Score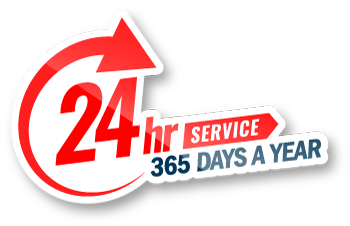 Customer Reviews: Comprehensive Glazing Score
Get A Free Quote
Free No Obligation Quotations | No Call-Out Charges | 24/7 Response Time within 45 Minutes
Emergency Window Repair Services – Available 24/7
All Glazing UK is always available for you with an array of emergency window repair services. We are well-versed in handling all sorts of emergency window repair requirements like glass windows, uPVC windows, sash windows, or something else. Even something as simple as a handle or hinges receives our undivided attention.
So, the next time you need emergency window repairs, we can provide you with the most affordable option. We make sure that things remain low-cost for you. After all, repairs shouldn't be a costly venture.
Yes, we also offer free quotes, consultations, and advice to choose the best course of action. Get same-day window repair service for your broken window today!
24-Hour Window Repair
We even provide 24-hour window repair. Perhaps you ran into a need for emergency broken window repair. We have a remote team that is accessible on a call. They will arrive within 45 minutes to help you with the requirement. So, whenever you have a problem and need an urgent window repair, give us a call.
Thus, you can contact us at any time of the day for any urgent window repair. You won't get charged excessively. We try to keep things at a reasonable range for you. But, we are available 24/7, 365 days a year.
Our specialist window repair company will consult with you and provide you with the best advice. They will help you develop the budget for the window repair near me before you incline towards it. You will also get a completely free quote without any obligations.
These experts are reliable and trusted because of their years of experience. Even our newest members have at least 5+ years of experience. All Glazing UK itself has decades of experience as a professional window repair & replacement company and has expanded its services to various new locations.
Thus, you will have access to a complete range of the leading window repair company in your area with us.
Get Free No Obligation Quote
Specialists In Window Repair On A Call For You
Whenever you need a broken window repair, you can have a window repair specialist on call. Where can you find the most reliable window repair specialists? All Glazing UK thrives on offering you these services as a top window repair company. In simple words, our affordable window repair service will make things easy for you, and that's not all. We cover home window repair, office window repair, residential, commercial and other sectors.
As a window repair expert, we have a highly trained and experienced team that is well-versed in handling repairs on various windows. So, if you need a sash window repair, restoration, uPVC window repair, or something similar, we are the ones you can call.
Emergency Window Repair Near Me
All Glazing UK is your answer for emergency window repair near me. As you already know, we are well-versed in dealing with any of your requirements, but that's not all. We also curate a personalised plan as your choice for a window repair company near me.
We offer 24-hour window repair near me. So, whenever you need window repair service near me, we will pop up as your answer.
There are many scenarios where you might need a window repair. Let's not get down to the worst case. But, it could be due to strong winds, children playing with a ball, or another similar reason. Of course, a burglary attempt or shutting the window with too much force could also be why you would need the best window repair near you in emergency situations.
So, give us a call and get your free quote as quickly as possible.