Choose All Glazing UK for Fast and Efficient Glazing Solutions
Customer Reviews: Comprehensive Glazing Score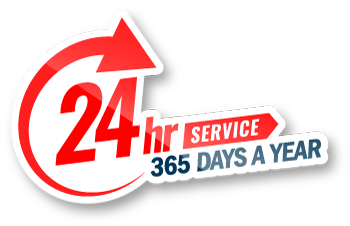 24/7 Secondary Glazing Service
Are you looking for a cost-effective way to enhance the security of your window? Our secondary glazing service can help you not just reinforce integrity but get many other benefits. It can improve heat retention and reduce the resource consumption you'd need to maintain the required temperature. You can soundproof your room or area with the best secondary glazing.
Secondary window glazing is an affordable way to get something similar to double glazing. It gives you a second glass panel inside a window, door, or any other glazed place.
We deliver the best secondary glazing, and all you need to do is get a free quote. No task is too big or small for us. You can get our domestic secondary glazing service for a multi-floor building that needs thorough secondary window glazing or a single window pane. We will be there to serve.
Get Free No Obligation Quote
Secondary Glazing Installation
You might be thinking about how secondary glazing installation is different from double glazing. Double glazing has two layers of glass joined together and installed. They usually have a gap between them for an inert gas like argon. Once done, the gap is vacuum-packed. It is more costly and can wear out with time if the installation is improper.
Secondary glazing installation is a cost-effective choice. It provides you with a layer of glass that is more insulated than double glazing. The glass is resistant to sound, as well. While it is not as great as double glazing, it gets the job done. You can remove or replace it conveniently.
Our secondary glazing installers deliver top-notch services as specialists. They can conveniently provide you with the same quality that you will get in double glazing. After all, some places can't use double-glazing. Don't worry about the affordability. We strive to bring you the most affordable but best secondary glazing installers that you can trust.
Secondary Glazing Repairs
More importantly, you save a lot of money on maintenance. Secondary glazing repair is cost-effective and cheap to maintain. You can also call our professionals for a secondary installation, repairs, and maintenance.
Get the most low-cost secondary glazing with optimum performance. Whether you need repair, maintenance, or a replacement for secondary gazing, we are the experts you can rely on. There aren't any hidden costs, and you can contact us for a free quote. We cover a wide array of services for other types of glazing as well.
Get Free No Obligation Quote
Secondary Glazing Company
Our secondary glazing company install secondary glazing on all types of window styles, whether it's a sash window, bay window, casement window, and many more! Old single-glazed windows are impractical as they are commonly known for letting heat out and cold air in, letting dirt from the outside in, and letting noise in.This can all be avoided by getting in touch with a secondary glazing window company that will install premium secondary glazing to make your home more energy efficient and just more practical as a whole.
As your leading and local secondary glazing suppliers company, we take pride in the quality and affordability of our secondary glazing products. You can work with our friendly team to uniquely design a secondary glazing solution to perfectly suit your needs.
What are you waiting for? Get in touch with the best secondary glazing company near you, and learn how you can benefit from secondary glazing.
Secondary Glazing Specialists
Opting for secondary glazing specialists is a great option for reducing your heating bills by keeping the heat in and keeping the cold air out. As well as this, secondary glazing is also a great option for noise reduction, as it can reduce noise by up to 80%. So if you live in a busy city or a noisy neighbourhood, check out our secondary glazing specialists.
You can be confident that we will provide you with the best level of knowledge and service since we are extremely passionate about the company we are and the quality of service we provide.
Secondary Glazing Near Me
What makes the best secondary glazing near me for you? They should be strategically located to reach you on time. You could get emergency secondary glazing near you anytime, 24/7. They should have qualified professionals with experience and skills in the latest methods, equipment, and glasses.
Are you looking for secondary glazing suppliers near me? We've got you covered, All Glazing UK can deliver secondary glazing for almost any window, door, or wall. Our fitters are best-in-class and provide cost-affordable services.
All Glazing UK can be your trusted secondary glazing installers near me for sash windows, doors, single-glazed windows, double-glazed windows, and many more. Give us a call today and we will be happy to work with you!