Choose All Glazing UK for Fast and Efficient Glazing Solutions
Customer Reviews: Comprehensive Glazing Score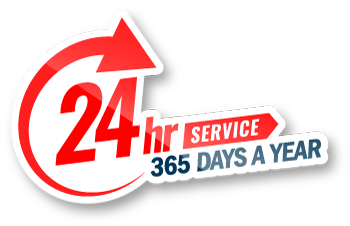 Emergency Glass Repair: 98% Success Rate!
Glass is pretty fragile. That is why we ensure to install strong layered glass such as double or triple glazing. But if you see mists, cracks or draughts in your glazing, those are calls for concern. A damaged window can be insecure for the people living or operating within its vicinity, and they must get it repaired at its earliest. Luckily, we offer to provide you with immediate glass repair after placing a call and getting it fixed the very same day.
Window glass holds a lot more importance in a home, like protecting the privacy of its owners, a link to keep in touch with nature, avoiding break-ins, saving from energy bills due to energy-saving properties and many more. So, is it wise to keep around a broken window glass? We prioritise the safety of our customers and, thus, provide window glass repair at cost-effective rates. This can be the best solution considering the alternative to be short-term, unreliable ones.
True, temporary repairs can be a solution, but as its name suggests, they will be temporary. You need a solution that will keep your glazings intact for a long time frame and for that, we will deliver our glass repair service to your doorstep.
Window Glass Replacement
Do you think your glazing is starting to get foggy or misty? Does its performance tend to deteriorate over the years? Then rather than repair, replacement should be your top priority. Keeping expired glazing in your home can affect the overall appeal of interior designs, and thus, we provide you best quality window glass replacement that would suit your home aesthetic and can add value to your property. There are multiple benefits of implementing this change, but above all, you get professionals to help you install it.
In case you see cracks, holes or breaks in your window glass, then it may be in condition of no longer being encased within a frame. Even repairs can fall short of quality and can compromise your privacy. At budgeted rates, you can get quality glass replacement from our experienced specialists, who can identify the right choice of glazing that would get along with your interior designs.
Has a backyard party caused you to crack your window glass? Or perhaps an accident shattered it? Anywho, it calls for immediate repair and getting one to rush to your area may seem like an impossible deal. That may not be the case with All Glazing UK, as we are known to provide emergency glass repair to residents that require them the quickest. Our professionals ensure to appropriately handle the problem and give the best solution in no time.
Through our 24-hour glass repair, we aim to repair damaged glazing no matter its configuration. With years of experience under our belt, we can offer immediate solutions for single-paned, double-glazed and even triple-glazed windows that require repair. From damaged glazing to pristine one, we ensure to improve the condition of your glazing so that it can be used for a long time.
The best part about our emergency services is that we offer same-day glass repair after booking. No matter the distance, we will be at your destination at the convenient time you prefer.
Get Free No Obligation Quote
It's common for accidents to happen, but when they lead to damaged window glass, that needs to be fixed. Delaying on deciding to make repairs will only make the problem worse, but if you are concerned about the costs, then let us assure you that with our top glass repair near me, you can get access and affordable solutions to your doorstep.
When dealing with broken window glass, trying DIY to fix the problem can be hazardous. By choosing our glass replacement near me, you can get the professionals to deal with the situation that can be not only the safest alternative but also the most reliable one as you get to enjoy your new glazing for a long time.
The perks of choosing our glass specialist near me are many, but to have them close to you and provide you with quality services beats them all. So, if you have a damaged window glass to deal with, pick up the phone and give us a call to get immediate assistance.
Call for Immediate Assistance