Choose All Glazing UK for Fast and Efficient Glazing Solutions
Customer Reviews: Comprehensive Glazing Score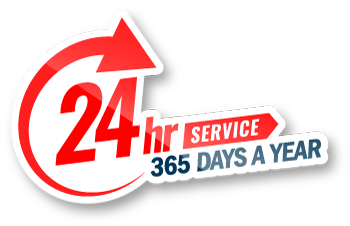 24/7 Emergency Glazier South Kensington
All Glazing UK is here to provide emergency glazing in South Kensington whenever you need it. Regardless of how critical the problem is, you can allow our specialists to repair your broken window, door, glass or provide apt boarding up services. We are available in South Kensington to bring you the utmost relief.
With our emergency glaziers in South Kensington, you will have instant support within 45 minutes. Our strategic placement and remote services make it easier for you to hire us whenever you need us. Choose any of our emergency services from commercial to a residential scale, and we will arrive. So, if you need emergency glazing in South Kensington, London, or any place in the UK, remember that All Glazing UK is available 24/7.
Request A Call Back
Top Specialist For Glazier South Kensington
How to get the top glazier in South Kensington? It shouldn't be about the cost at all. Low-cost and affordable All Glazing UK is available to make things easier for you. We prioritise your needs and finances. If you want trusted glazing in South Kensington, All Glazing UK is the company to call. After all, we are the gold standard as a glazing company in South Kensington, not just for our flexibility but also for our cutting-edge methods.
Our window glazing South Kensington service includes top-grade techniques, equipment, and experienced professionals. We have committed teams of glaziers in South Kensington that are willing to provide outstanding services. Forget about low-cost services that sacrifice quality. We strive to provide you with a selection of glazing in South Kensington that is both reasonable and competent.
For many years, All Glazing UK has been identified with excellence, tenacity, quality, dependability, and trust. Get a competent service provider for everything from single glazing to triple glazing and repairs now.
Leading Double Glazing South Kensington Company
Double glazing in South Kensington can help you change the way of life and elevate the quality of your home or office. Installing double glazing doesn't have to be expensive if you know reliable double glazing companies in South Kensington. All Glazing UK makes sure to bring you customised and budget-friendly plans that help you get the best results. We have a one-of-a-kind team of experienced double glazing installers in South Kensington.
We have reduced the price and provided low-cost yet dependable double glazing services in South Kensington. As a result, you will obtain world-class services of the highest quality at the most reasonable prices. If you don't believe us, contact us, and we will send an expert to provide you with a free quote. We are confident that we can be your best South Kensington double glazing company.
With All Glazing UK, you may have access to any type of design, material, or double glazing need. Consult with one of our experts right away.
Get Free No Obligation Quote
Glazing Services
Efficient And Professional Boarding Up South Kensington
All Glazing UK offers low-cost boarding up in South Kensington. We provide a wide selection of timber boards and blocks to meet your needs – it makes no difference whether the obstruction is a window, a door, or a complete wall. We provide board up service South Kensington with transportation.
We have specialists in board-up service in South Kensington. We don't just do the task; we double-check it. We always aim to hit the highest level of quality. As a result, you will always have dependable and trustworthy emergency boarding up in South Kensington. The best thing is that you may reach us at any time of day or night.
Professional And Affordable Window Repair South Kensington
You might want to hire the top window repair in South Kensington that covers everything in the package. All Glazing UK is here to break the barriers of standards and cover all your essential requirements. We deliver emergency window repair in South Kensington and its surrounding region. Thus, you can give us a call and receive prioritised services instantly.
Our affordable window repair South Kensington plans will fit right under your pocket. We are trusted and reliable because we don't have any hidden costs. Whether you need installation, maintenance, replacement or something else, we have specialists in sash window repair to uPVC window repair in South Kensington for you.
Therefore, if you need a customer-centric approach to service and want top window repair South Kensington, All Glazing UK is always available. Get years of service, resilience in expertise and much more by simply giving us a call. Get your free quote today!