Choose All Glazing UK for Fast and Efficient Glazing Solutions
Customer Reviews: Comprehensive Glazing Score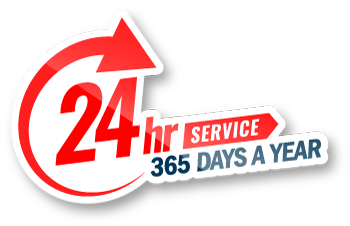 24/7 Emergency Glazier Roehampton
With your curtains drawn, your glazing acts as natural illumination by blocking UV rays and brightening your room. However, you should not ignore certain undetectable damages to your glazing, which can reduce its performance. However, using our emergency glazing in Roehampton can solve this issue effortlessly.
If your glazing is underperforming, then our 24/7 emergency glazier in Roehampton is available 365 days of the year. We offer you professional services to mitigate the loss you have faced from damaged glazing and restore its properties effectively. No matter what type of glazing you have, our emergency glaziers can repair it immediately.
Sometimes, the damage to glazings can cost your home's security and privacy, so getting it fixed at the earliest possible time convenient to you might be your best option. In that case, our emergency glaziers in Roehampton can offer you same-day services immediately after booking. After booking, we will arrive at your location within 45 minutes and fix the problem quickly.
Request A Call Back
Glazier Roehampton
Glazings have earned their place amongst the essential fittings a home needs since it was invented. The filtered light and air that we receive into our space through glazings attribute to its good quality. If you are moving to a new place or wish to replace your existing glazing, then our glazier in Roehampton can help you.
We provide you with the best glazing in Roehampton at cost-effective rates and are ready to be installed.
As a trusted glazing company in Roehampton, we have over 50 years of experience in this field and have worked with every popular trend. Your decision to choose the best quality glazing with us will never be disappointing. We can give you a thorough walkthrough and facilitate you in comparing different glazing that can best suit the aesthetic of your home.
Window glazing in Roehampton has the highest demand, and rightfully so, as it functions as an essential fitting of every home, office, or building. Suppose you are struggling to find and install one for your new home. In that case, our expert window glazier in Roehampton can help install visually elegant glazing that is also efficient in keeping your home warm.
Double Glazing Roehampton
One would always prioritise keeping their home warm when it's cold outside. Investing in heaters or heavy curtains can keep adding to the cost. We have a cost-effective suggestion which is also a one-time investment, double glazing in Roehampton. There is always a high demand for this glazing due to its excellent ability to improve energy efficiency and reduce energy costs in homes that have it installed.
Among the top double glazing companies in Roehampton, we focus on improving the features of the double glazing that we provide to our users and make sure none is compromised in quality. Even in double glazing, we introduce you to a range of options varying in size, shape and colours that you can choose from.
Choosing the best double glazing may not guarantee its performance. Getting it installed professionally with our double glazing installer in Roehampton reduces its chances of getting damaged easily. If you already have double glazing installed in your home and see condensation or draught forming, then it will be best to get our double glazing repair in Roehampton immediately.
Get Free No Obligation Quote
Secondary Glazing Roehampton
Are you looking to improve your home's energy efficiency within your limited budget? Then let us introduce you to our secondary glazing in Roehampton, which is cheaper in rates but high in quality for you to book. Secondary glazing works as independent glazing that you can install without putting in the effort and money to remove your old one. The secondary glazing only adds to the improved performance of your existing glazing.
Our expert secondary glazing installers in Roehampton are particular about its installation and make no mistake. They ensure it accurately fits into the room side of the existing glazing and can be independently controlled by the owner. This alone can provide improved safety, security and privacy in your space.
With all this information in mind, if you are struggling to find reliable suppliers near you, allow our experienced secondary glazing suppliers in Roehampton to offer you the best quality secondary glazing at affordable rates. All you have to do is give us a call.