Choose All Glazing UK for Fast and Efficient Glazing Solutions
Customer Reviews: Comprehensive Glazing Score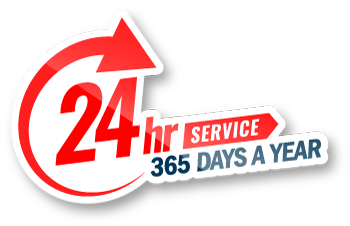 24/7 Emergency Glazing In Redhill
Any damage to your property can hamper the routine and be quite stressful and demanding. Thus, our dedicated team of emergency glaziers in Redhill are ever ready to meet your compelling needs. Our services are available 24/7 for all 365 days. No matter what hour of the day, we will be available at your convenience whenever there is an emergency.
All you have to do is call us, and we will reach you within 45 minutes or less. Our glaziers are ever ready with all the required materials and stock in their vehicles to get to you at the earliest. With our efficient emergency glazing in Redhill, we assure you of a punctual and satisfactory installation. Your emergency is of utmost priority to us.
We complete a job at hand with the same level of zeal and commitment, whether it is an emergency or routine service.
Request A Call Back
Glazier Redhill
Are you tired of searching for a reliable and leading glazing company in Redhill? Well, you don't need to search anymore as you have found the best glazing solution provider in your neighbourhood. Yes! Get quality glazing in Redhill at affordable rates, straight at your doorsteps with All Glazing UK.
A dull and obsolete home or office interior and exterior not only exudes a drab vibe to your family member or co-workers but also your guests and customers. Why stay and work in such an ambience any longer when you have high-grade quality services at your doorstep? Whether you are looking for a window glazing service in Redhill or a glass specialist in Redhill or beyond, our professional glaziers can satisfy all your needs with ease.
At All Glazing UK, we pride ourselves on providing excellent and supreme quality work, bespoke structured solutions and around the clock service. Our professional glaziers come with an impressive background of five years of experience. Our motto is to complete a furnishing improvement or replacement project with finesse. Customer satisfaction is our top priority. From the initial consultation to final installation and deliverables, leave everything to us.
Are you looking for a window glazier in Redhill? Connect with All Glazing UK's team today.
Are you sick of the squeaky, noisy window panes during winters? Are your energy bills increasing day by day as your windows are not operating well and giving you chills? Are you going to work every day to be exposed and disturbed to the outside market clamour? If your answer to any of these questions is yes, you need a helping hand with double glazing instantly.
All Glazing UK, your helping hand, is at your service 24/7. Our team is equipped with quality materials to provide you with suitable double glazing in Redhill. There may be tons of double glazing companies in Redhill or around. But, at All Glazing UK, we aim to complete our work within one visit. Not only do we provide double glazing services, but we also offer a swift double glazing repair in Redhill. We believe in forging strong and ongoing customer relations built entirely on customer gratification and trust. Once you hire, we are sure that you would call us again for other varied services we offer.
Save those energy bills by investing your money with our unmatched service. Enjoy a cosy indoor environment by choosing us as your double glazing installers in Redhill today.
Get Free No Obligation Quote
With All Glazing UK's comprehensive services for window repair in Redhill, be assured to enjoy safe, quality and durable windows without any delay or fuss. Whether you are looking for a sash window repair in Redhill or a uPVC window repair in Redhill, we got you covered with our dependable and high-grade quality services.
Not only this, with our expeditious and affordable emergency window repair in Redhill, you can get back to everyday life, as we will quickly solve the problem for you. Whether it is an emergency or not, our competent crew can carry out window repair services for any need of yours for any window material.
With our window repair services, you can only expect exceptional results of unparalleled quality. With our skills and workforce, everything is dealt with efficiently and by specialists. Revive your windows today with our sash window restoration in Redhill. Call on 0800 0148 553 or [telephone-2] or email us at info@allglazinguk.co.uk, and we will get in touch with you.