Choose All Glazing UK for Fast and Efficient Glazing Solutions
Customer Reviews: Comprehensive Glazing Score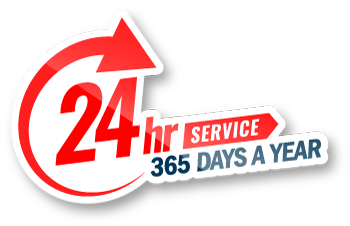 24/7 Emergency Glaziers Merton: Swift Assistance
Is your glazing underperforming? Then there are chances of it having damage that has gone unnoticed. Glazings provide a natural filter for the light entering your home. If your glazing has cracks, call our local emergency glaziers in Merton, who can replace or repair your damaged glazing in unexpected situations.
DIY solutions can't be a long-term remedy when your glazing needs repair. However, if you need professionals to fix it, then our emergency glazing services in Merton are available 24/7, 365 days a year, to resolve your issue. Since damage is unpredictable, getting help immediately to fix the problem can restore the properties of the commercial & residential glazing before the damage further destroys it.
Expert Glaziers in Merton: Your Glass Solution
Are you looking to replace or reglaze your existing glazing? Our expert glazier in Merton provides a reliable solution to help you creatively illuminate your space with the best quality glazing in Merton. The benefits? You can aesthetically glaze the windows or doors of your home and make them unique.
Windows are essential for your home; glazing them appropriately can ensure natural illumination and better privacy and security. Our glass specialists in Merton are assured to enhance the thermal efficiency of your home and block out external contaminants. In case you are sure about your choices, our professional window glazier can help you in every way to choose the right one for you and install it as well.
With over 50 years of experience in this field, we are a reputable company of Merton's glazing experts that refuse to compromise the quality of our glazing for cheaper rates. At our store, you can find the latest trends in glass solutions and modernise your home with them. So, if you have decided to renovate your glasswork, we can be your one-stop destination.
Stay Cozy and Save: Double Glazing in Merton
You know it is always better when there is a double. The same goes for your glazing. By utilising our double glazing in Merton, you can double the energy efficiency in your home and save incredibly on energy bills. Furthermore, it blocks out unnecessary noise from the outside; thus, you can enjoy your space in peace.
Double glazing can indeed increase the value of your property only if it is installed correctly. For that, you can utilise the services of our double-glazed unit installer in Merton, who understands the operations of well-functioning double glazing and install it accordingly. If you already own a heat retention window and see condensation or draught in it, getting our double glazing repair services can be of great help.
Get Free No Obligation Quote
Efficient Glazing Solutions: Merton's Top Choice
Rather than paying for the energy you consume, wouldn't it be practical to find a solution to retain the energy we naturally get at cost-effective rates? Let us introduce you to our energy-efficient glazing services in Merton that perform as additional glazing to your existing one to improve your home's thermal efficiency and your space's privacy.
We are one of the most trusted glazing companies in Merton that offers you the best quality glazing suitable to your home setting at affordable rates. You can choose the one you wish to fit from the vast array of choices we offer or make customisation. In any case, our experienced professionals can help you if you are unsure about your decision.
Efficient Window Fixes: Merton's Go-To Repair Service
The range of options in the window is not limited to a few sizes or colours. From our reliable sash window or uPVC window in Merton, you can choose the one that suits your home best at budgeted quotes.
What's more exciting about our service is that we offer same-day window restoration service for bookings that require them. Have you noticed cracks or breaks in your glazing? Then book our emergency window repair services in Merton and get quick and reliable repairs.
All you have to do is give us a call to book our glazing and services.