Choose All Glazing UK for Fast and Efficient Glazing Solutions
Customer Reviews: Comprehensive Glazing Score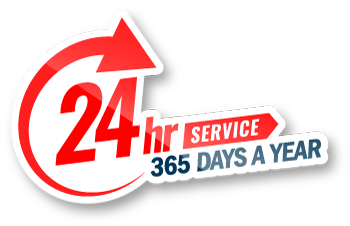 24/7 Emergency Glazier Kensington
Are you wondering why your electricity bill shoots up every month despite installing double glazed windows and doors in your home? You could invest in the best facilities and mechanisms to save you money, secure your home and control your carbon footprint, yet it could all go in vain if you don't conduct regular maintenance.
There could be a possibility that your glazed windows have become inefficient over time and are not functioning optimally. Therefore, instead of wasting more time and money on energy bills, save your windows now with All Glazing UK's emergency glazing in Kensington. You can connect with our 24-hour emergency glaziers in Kensington, who will be outside your premises within 45 minutes or less.
Our emergency glaziers in Kensington will ensure that your windows are repaired at the earliest and function much better than the previous ones.
Request A Call Back
Glazier Kensington
Who wouldn't love to install glass windows and doors in their homes or offices and enjoy the luxurious vibe they exude? But installing them without proper supervision could lead to trouble due to the fragile nature of glass. Instead of opting for a DIY route, why don't you allow All Glazing UK's experienced and qualified window glaziers in Kensington to look after all your requirements?
Each of our glaziers in Kensington holds a maximum of five years of expertise in rendering quality residential and commercial glazing solutions. Thus, whether you connect with us for a repair or new installation service, we always guarantee a safe and secure service.
Our 24-hour glaziers in Kensington are always ready with premium quality tools and toughened glasses to give you a premium service you wouldn't find elsewhere. Even though we aim to complete all our within one visit, you can rest assured as we promise to deliver only excellence.
Suppose you want to ensure that your home and office window apertures are in reliable and experienced hands. In that case, you must hire a professional glazing company in Kensington that can prove valuable to the investment you infuse in them. With All Glazing UK's trustworthy glazing company in Kensington, you are never going to have any complaints as our exemplary service only puts forward the best and high-spec services for all our local domestic and commercial clients.
We have decades of expertise in rendering quality window glazing in Kensington. Our team is well-versed in the know-how of everything concerning windows. Each team member is highly trained and skilled to offer high-quality and durable workmanship in single, double and secondary residential and commercial glazing, window repairs and installation, emergency glazing for homes and offices, and much more! We will always bring you the most dependable and affordable local glazing in Kensignton.
Get Free No Obligation Quote
Glazing Services
Double Glazing Kensington
Blaring car honks, engines rolling, people chattering, and vendors selling – have these become background music for you? Whether you are at your quarters or the office, experiencing these sounds routinely is discomforting and makes it challenging to focus on chore activities. Everyone wishes to work in a pleasant, quiet and calm indoor ambience. You can turn your dream and desire into reality with the help of All Glazing UK's double glazing in Kensington.
Our experienced double glazing installers in Kensington can help you with a premium quality double glazed window that will filter out unwanted noise with the help of a single glass pane. We are a reliable double glazing company in Kensington with unparalleled expertise to deliver all your installation and double glazing repairs in Kensington with one visit. You can enjoy a quieter environment with noise pollution reduced by up to 80 per cent. Also, you need not worry about the costs as we offer the most affordable and cost-effective services.
Whether your old windows have become inefficient or the glass panes have cracked and are on the verge of shattering, whatever the reason, there is no excuse reasonable enough for you to neglect your windows. Windows add lustre and character to your home, but besides that, they also offer excellent security and thermal efficiency.
Leaving a damaged window unattended will encourage vandalism and escalate your energy bills. While many would advise you to go for a replacement right away, it would be wise to connect with a professional window repair company in Kensington that can guide you at the earliest with the most reliable solution.
At All Glazing UK, we provide 24-hour window repair in Kensington. Regardless of the hour or day, our experts will reach your premises and instantly offer a premium emergency window repair in Kensington that will last you for years. We provide quality window repair in Kensington, after which you will never have to worry about damages or window replacements.