Choose All Glazing UK for Fast and Efficient Glazing Solutions
Customer Reviews: Comprehensive Glazing Score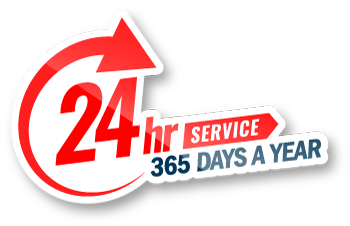 24/7 Emergency Glazier Colliers Wood
Your home glazing is a natural source of illuminating your space and providing a barrier to enjoying your environment without having to experience the contaminants harming you and your loved ones. However, any damage can deter its performance and prevent that from happening, and we have made our emergency glazing in Colliers Wood available for you.
Cracks, gaps, holes or draught can occur any day, and getting them fixed sooner should be your top priority. If you have difficulty finding reliable sources, we assure you that our emergency glaziers in Colliers Wood are available 24/7 for 365 days and have experience repairing any glazing. There is no need to seek speciality companies when you have all the solutions you need with us.
What's more exciting is that we offer our services on the same day as the booking. If you wish to have it repaired immediately, then by choosing our same-day service, you can have your glazing repaired and restored professionally.
Request A Call Back
Glazier Colliers Wood
We cannot imagine a building without glazings, either for its windows or doors. Glazings have been a trustworthy source for illuminating a home and have acted as a protective shield against external contaminants for a long time. It is about time you start being thoughtful and creative about it with our professional glazier in Colliers Wood.
The best quality glazing in Colliers Wood promises high energy efficiency, acoustic isolation and security. You can achieve all this from the glazings provided by our reputable glazing company in Colliers Wood, which has over 50 years of experience in the field. Not only do we not lack in quality, but we also don't lack in varieties.
One of the most demanded forms of glazing is window glazing in Colliers Wood, as glazings windows are commonly found in every structure. If you wish to make your window glazing durable and elegant, get in touch with our expert window glazier in Colliers Wood, who can walk you down the process and help you in the installation.
Double Glazing Colliers Wood
There are plenty of reasons to upgrade your current glazing to our best quality double glazing in Colliers Wood, and one of them is the improved energy efficiency you can get from installing them. Double glazing retains natural energy during the day for all seasons, which keeps your space warm and save on energy bills.
Having a trusted company next door makes it easier for you to get what you are looking for. We are one of the leading double glazing companies in Colliers Wood that offers you a wide array of collections from which you can choose. Double glazing comes in various types, colours and sizes from which you can enhance your home's aesthetic appeal.
To derive all the benefits of double glazing, you must ensure it is installed appropriately. Our double glazing installer in Colliers Wood understands how important it is to install double glazing properly to avoid condensation or draught from destroying it in the future. However, calling for our double glazing repair in Colliers Wood will be a good idea if you see them in your existing double glazing.
Get Free No Obligation Quote
Secondary Glazing Colliers Wood
It is important to configure your glazing to achieve better performance. You may want to implement this into your home practice, but perhaps you are on a tight budget? Our best secondary glazing in Colliers Wood guarantees you twice the performance of your existing glazing at affordable rates.
If you wish, you could carry out a DIY by watching a few tutorials, but how durable and reliable will the results be? Avoid this and get our professional secondary glazing installers in Colliers Wood that installs the secondary glazing on the room side of your existing glazing, which you can have complete control of and ensure the thorough safety of your home as well.
Secondary glazings are proven to enhance the thermal efficiency of the homes that install them and block out external disturbances interrupting the peace. But you must not compromise the quality. Please give our secondary glazing suppliers in Colliers Wood a call. We offer you an extensive range of varieties at budgeted rates.