Choose All Glazing UK for Fast and Efficient Glazing Solutions
Customer Reviews: Comprehensive Glazing Score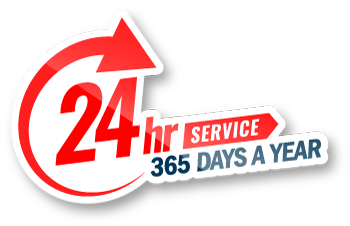 24/7 Emergency Glazier Brixton
If you are witnessing your glazings succumbing to the elements outside, it is more likely to have concealed damages. You can avoid these damages from threatening your safety and security by contacting our emergency glazing in Brixton, which can restore or replace your glazing according to the degree of damage.
As experts in the field of glazing, we offer you flexible services regarding your glazing issues. Our 24/7 emergency glaziers in Brixton will be available to resolve your glazing issues. Sometimes, the cracks or holes may seem insignificant to the inexperienced eye, but this can drain all the benefits your glazing is meant to provide.
Suppose your glazing problem is risking your privacy and security, and you wish to get immediate services. In that case, our emergency glaziers in Brixton can respond to your location on the same day to fix the problem. No matter the type of glazing you use, we assure to repair your glazing efficiently.
Request A Call Back
Glazier Brixton
If you feel like something is amiss about your interiors, then it most probably can be the default standard of glazing you use for your home. Diving into the glazing industry, you can discover many types and designs of glazing that are aesthetically appealing and highly energy-efficient. In this case, our skilled glazier in Brixton will be able to guide you through the selection process if you are struggling to choose the one that's right for your home.
The best glazing in Brixton promises to provide you with all the benefits you are looking for in glazing, and we, at All Glazing UK, ensure to offer you just that. As a reputable glazing company in Brixton, we do not compromise on the quality of the products we deliver to you and provide professional service so that you can enhance your interiors and have a durable installation.
Your windows are incomplete without the finest quality window glazing in Brixton. If you want energy-efficient and illuminating glazing, get in touch with our experienced window glazier in Brixton, who can assist you from selection to installation effortlessly.
Every home wishes to have a permanent solution to conserve energy and warm their home every season. If you are looking for the same, then your best option will be our top double glazing in Brixton, which is proven to provide double the performance of your existing glazing to retain energy and save you on energy bills.
As one of the leading double glazing companies in Brixton, we have years of experience in understanding customer requirements and installing less than the finest quality double glazing at cost-effective prices. We also provide a range of sizes, colours and customisable double glazing options from which customers can choose to add to their homes.
Once you have added double glazing to your home, don't hesitate to get our expert double glazing installer in Brixton, as we ensure professional to install the double glazing and avoid installation damages from occurring. However, if you see existing damages in your current double glazing, then our double glazing repair in Brixton will always be at your service.
Get Free No Obligation Quote
Secondary Glazing Brixton
As a homeowner, you may want to revamp your living space with energy-efficient and luminous glazing that fits within your small budget. If you are finding it difficult to make a choice, let us introduce you to our best secondary glazing in Brixton, which improves your home's thermal efficiency by accelerating the retention process of your existing glazing with an additional one.
To save a few pennies, you can try DIY to install the secondary glazings in your home, but you must question its reliability and durability if you are not an expert. To your luck, our secondary glazing installers in Brixton can assist you in properly installing the secondary glazing at cheap rates.
Suppose you have a creative mind with the guidance of our trusted secondary glazing suppliers in Brixton. In that case, you can choose the secondary glazing that suits your home aesthetics at affordable rates. All you have to do is, give us a call and book yours today.