Choose All Glazing UK for Fast and Efficient Glazing Solutions
Customer Reviews: Comprehensive Glazing Score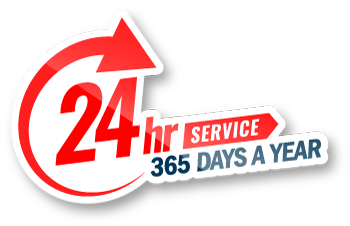 24/7 Emergency Glazing in Beckenham
All Glazing UK is bringing you the most efficient emergency glazing in Beckenham. As a mobile service provider, we have a dedicated team of specialist emergency glaziers in Beckenham ready to dispatch at a moment's notice. We carry the essential tools and equipment. The more information you give us for the emergency, the better we can prepare to relieve you.
Our professional specialists will assess the situation and give you a free quote. Thus, you can determine whether you'd like repairs, replacement, or anything else. This includes our wide spectrum of boarding-up services. Get world-class emergency services. Don't be hesitant to call us.
Request A Call Back
Proficient Glazier Beckenham With Years Of Experience
Are you looking for a specialist glazier in Beckenham? All Glazing UK is bringing you a gateway to receive professional glazing in Beckenham with mobile services. The entire region is covered by our expertise and gold standards of services.
We offer a versatile range of commercial and residential services. These include installation, replacements, repairs and other services as the top Glazing Company in Beckenham. Hire us to carry out any job, even boarding up if that's what you need. From a single mirror replacement to an entire installation of glass floor, doors and walls, we are the specialists.
Each of our window glaziers in Beckenham is well-trained and keeps up with the latest trends. These include the best practices and world-class equipment. All of this is available at a low-cost without compromising the quality. So if you want an affordable window glazier in Beckenham, All Glazing UK is ready for you.
From emergency glass specialists in Beckenham to straightforward glazing in Beckenham, All Glazing UK has a wide arsenal of various materials and quality glazing. We are available 24/7 in the heart of Beckenham.
Pristine Double Glazing Beckenham With Specialist
All Glazing UK is ready with groundbreaking double glazing in Beckenham. Among all other double glazing companies in Beckenham, we stand peerless. We are the unmatched brilliance and ace in the field that values customers and prioritizes their requirements. Get world class installation, maintenance and replacement with us.
What makes us different from other double glazing companies in Beckenham? It starts with the expertise to meet your specific requirements. We don't have any hidden costs and practice a reliable and trusted approach with our specialists. From aluminium to woods, even uPVC to premium installations, we have some of the best double glazing installers in Beckenham ready to serve you.
From new window installation to an entire door replacement, we are the remarkable double glazing installers in Beckenham that strive to deliver the utmost satisfaction. Don't trust just anyone. Check out our reliable sources and satisfied customers if you want to receive world-class and affordable services.
All Glazing UK is ready to serve you with a single call.
Get Free No Obligation Quote
Glazing Services
Exceptional Boarding Up Beckenham
A boarding up Beckenham is one of the most essential services a glazing company can know. You can learn a lot about their expertise. Thankfully, All Glazing UK provides some of the best board-up services in Beckenham. Due to our versatility, we have a wide range of options available. From different shapes and sizes to the quality of timber, you can choose a boarding up that you think is best for the situation.
Are you looking for emergency boarding up in Beckenham? We have you covered with our mobile services. Give us a call, and we will send the nearest specialist to your location. Yes, we even cover the surrounding area of Beckenham. Don't end up in the blind anymore, get the most efficient boarding up in Beckenham with us.
Let us know what kind of boarding you need. We are prepared to tackle any situation 24 hours a day, 365 days a year.
The Most Reliable Window Repair Beckenham
Are you looking for 'Window Repair Beckenham?' All Glazing UK is here with the same gold-standard service and quality that we deliver in other regions of the UK. You can call us to receive instant emergency window repair in Beckenham and its surrounding area. From commercial to residential, you get well-versed glass repairs.
Cut down the cost of resources, and receive trusted services that won't cost as much as the new installation. That's right! A repair should bring you peace of mind at a discounted pricing, and that's what we are trying to do for you here. Get the most affordable uPVC window repair in Beckenham, security checks and much more. Not just the physical damage, we check leakages, missing windows, malfunctioning locks, yellowing and much more. We even cover sash window repairs in Beckenham.
All Glazing UK consistently strives to exceed your expectations. You get the best replacement from a greenhouse, or secondary glazing, tough glass and much more. Even a simple lock replacement can be done efficiently with us. So give us a call for any kind of window repair in Beckenham