Choose All Glazing UK for Fast and Efficient Glazing Solutions
Customer Reviews: Comprehensive Glazing Score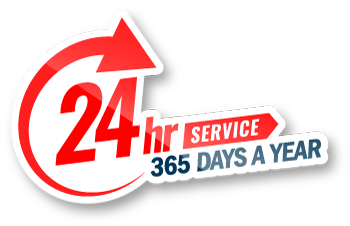 24/7 Emergency Glazier Ashtead
No matter how many layers your glazing may have, if it is of low quality or poorly installed, it can show signs of damage like cracks, holes, draught or condensation, which can all compromise the performance of your glazing. If that is the case, then getting our emergency glazing in Ashtead can save you from expensive repairs and fix it quickly.
Sometimes, finding suitable companies that can analyse and fix the type of glazing you have can be an extensive search. But our expert emergency glaziers in Ashtead are always ready on the other side of the phone to provide you with their services 24/7 for 365 days a year. So, we assure to fix your glazing and restore its properties for better performance.
What is more exciting about our emergency glaziers in Ashtead is that we provide same-day services within a 45 minutes response time. If the damages are too severe to receive immediate repair, call us, and we will fix it for you hassle-free.
Request A Call Back
Glazier Ashtead
Glazings are the basic fittings of a home, but this can be made into an elegant attraction by hiring our expert glazier in Ashtead. We provide you with the best quality glazing in Ashtead that you can customise to suit your aesthetics for doors and windows. We fill the gap between ideas and glazing execution by utilising our experts' skills.
With over 50 years of experience, we have helped users reglaze their existing glazing or install new ones that can efficiently fit their specifications and budget. The trends and themes in glazing over the years have made us more creative in identifying the one that matches our users' homes.
It is undeniable that any structure will require the installation of good-quality window glazing in Ashtead. If you want the same, get in touch with our window glazier in Ashtead, who can recommend cost-effective glazing that can improve your home's thermal efficiency, privacy and security.
When raising your home's energy efficiency, adding heaters or draping heavy curtains may cost you more than your expected budget. But it would be a surprise to you if we say our top double glazing in Ashtead can provide similar results at much cheaper rates. By installing more than one layer of glazing, you can successfully isolate heat and regulate it within your space.
With over 50 years of experience, we are one of the most trusted double glazing companies in Ashtead that can provide you with customisable solutions that you can choose from. This double glazing offers improved thermal insulation and decreases window condensation significantly. So, if you wish to enhance the value of your property with the glazing that you install, then utilise our double glazing.
Our expert double glazing installer in Ashtead can help you install glazing carefully, as sloppy installation can compromise its performance. However, if you already own one and see cracks, holes, or excessive condensation, then call for our double glazing repair in Ashtead to restore the properties of your glazing.
Get Free No Obligation Quote
Secondary Glazing Ashtead
Are you looking to improve the thermal efficiency of your home through cost-effective glazing? Then we have the perfect solution for you. Our good quality secondary glazing in Ashtead is an additional layer of glazing with its operating system that guarantees to increase heat retention within the given space significantly.
We have professional secondary glazing installers in Ashtead who can skilfully attach the secondary glazing to the room side of your existing glazing. Since the secondary glazing has its handle and locking mechanism, you can enhance your home's security, privacy, and heat retention properties.
As one of the leading secondary glazing suppliers in Ashtead, we offer you a range of secondary windows that you can choose from to alter the performance of your existing glazing and are easy to maintain. So, if you wish to book high-quality secondary glazing from reliable sources, get in touch with us.