Choose All Glazing UK for Fast and Efficient Glazing Solutions
Customer Reviews: Comprehensive Glazing Score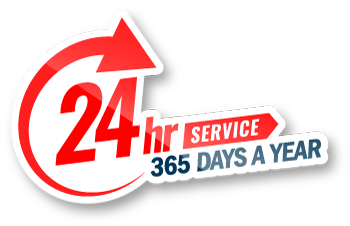 24/7 Emergency Glazier West Heath
Often we neglect the room and indoor temperature in a workspace. Employees are simply concerned with receiving the work report at the end of the day without bothering about providing a healthy and acceptable work environment. Just as at your home, you require a stable and pleasant ambience that keeps the cold out during winter, your staff deserves similar working conditions to focus and give their best to your organisation.
Also, relying on heaters is not feasible, and the electricity bills will cost you the bank. Therefore, connect with All Glazing UK's 24-hour emergency glaziers in West Heath to retain your employees.
Upon contacting us, our emergency glaziers in West Heath will reach your commercial premises in 45 minutes or less and provide you with quality emergency glazing in West Heath, which will be at par with that of a regular glazing service.
Request A Call Back
Glazier West Heath
Are you tired of entertaining glaziers in West Heath, who keep visiting your premises every second day to complete a window installation and glazing job? Moreover, despite taking weeks to finish the task, the service delivered was not up to par and satisfactory. Hiring inefficient and substandard glaziers could bring significant inconveniences. Instead of going through such difficulties and wasting your hard-earned money, you must always run a background check and hire only professional window glaziers in West Heath.
At All Glazing UK, our glaziers are most trusted among the locals for their expertise and skills to deliver unmatched and impeccable service to our customers. We bring top-quality materials and, most importantly, complete everything within one visit. Whether you connect with us for an emergency or regular service, our 24-hour glaziers in West Heath are always on their toes to serve you without any waiting period. We are sure you will not have any complaints from our friendly and professional crew and will keep hiring us for all your glazing requirements.
Glazing may come across as a facile and uncomplicated task that anybody can pull off. Well, if you are looking to fix glass panes of any inferior quality and functionality, it is indeed effortless. But if you want to experience seamless and premium quality glazing, All Glazing UK's professional and leading glazing company in West Heath is what you need!
With our 50 years of experience in the industry, we can guarantee your property will be taken care of very well under the ace supervision of our glaziers. Each of our glaziers is competent and qualified to render durable and fantastic window glazing in West Heath at incredibly affordable prices.
They hold five or more years of experience with a list of impressed and satisfied clients under their sleeves. Apart from ensuring our staff is well-trained as a reputed company, we also bring the top, premium and functional materials, tools, glass panes, and frames for you to experience comprehensive and quality glazing in West Heath under one roof.
Get Free No Obligation Quote
Glazing Services
Double Glazing West Heath
Have you ever seen those tall office buildings with glass walls and windows illuminating the entire arena? Such windows are not just limited to aristocrats, commercial offices or the characters in the movies. Your home windows can now exude a radiating gleam on the exteriors whilst maintaining a cosy and relaxed environment on the inside with the help of double glazing in West Heath.
While you may have settled with a poorly performing single-glazed window, double-glazing is what you need if you want to adapt to the evolving modern times! If you abstain from investing in double glazing because you assume it will be expensive. Let us assure you that with All Glazing UK's double glazing installers in West Heath, you will receive not only a premium quality service but at cost-effective prices. Our double glazing company always makes it a point to deliver an unparalleled service which is value for money for all our customers.
Whether you require installation or double glazing repair in West Heath, we look after everything under our umbrella services at budget-friendly prices.
Sure, the guards and CCTV camera are doing their work, but are you looking for ways to enhance further and tighten the security of your office space? If so, windows and doors offer a great passage to thieves and burglars. If your windows are weak or have cracks that can easily allow crooks to break in, you need toughened and thick window glasses. Instead of replacement, how about considering a window repair in West Heath?
At All Glazing UK, we furnish our customers with premium quality glass and panes that will be much more sturdy and rigid than the earlier ones. You can rely on our window repair company in West Heath for low prices yet a top-notch repair service.
If your window has broken past midnight, you need not wait for the morning to connect with us. We can help you at any hour of the day with our 24-hour window repair in West Heath. Call us to receive an emergency window repair in West Heath now!