Choose All Glazing UK for Fast and Efficient Glazing Solutions
Customer Reviews: Comprehensive Glazing Score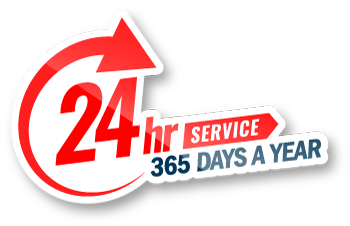 24/7 Emergency Glazier Kennington
It is crucial and of foremost importance to build a sturdy and robust home for protection against extreme weather conditions. You cannot neglect it. Is your house ready to face the heavy rains, or are your windows and other interior furniture well-functional to tackle the sweltering heat? If not, we are sure you must have checked the firmness of your glass windows to withstand the strong winds and hold them from barging your home. If the above instances are not squared off on your property, you must instantly opt for an emergency glazing in Kennington.
At All Glazing UK, our emergency glaziers in Kennington provide an unmatched and quality 24/7 emergency glazing with a 45 minutes response time. Prepare your home for all seasons across the year with us!
Request A Call Back
Glazier Kennington
Hiring a professional glazing company in Kennington or elsewhere brings you multifaceted benefits that you might not have thought otherwise. Of course, you can always look up on Youtube and do a DIY window glazing in Kennington, but we are not sure if you would be happy with the result. Thus, you must consider All Glazing UK's cost-effective glazing service in Kennington without much thought.
Our glaziers in Kennington have over five years of experience to cater to your requirements effectively. Thus, whether it is an installation or repair, you can count on us for safe, secured and highly-standardised service. Also, under the expert supervision of a specialist glazier, you get access to a wide variety of services such as single, double or even triple glazing.
Our window glaziers in Kennington will complete all your work within one visit without causing any inconvenience to you. If you are searching for a reliable company that can render a proper installation or repair service that would last you for years, All Glazing UK is where you must invest your time and trust.
Double Glazing Kennington
Are you having second thoughts about whether you must install double glazing for your Kennington home or not? This could be because your single-glazed windows are working perfectly fine to keep your home thermally efficient. Let us tell you that a double-glazed window does more than save energy!
It's upsetting that many double-glazing companies in Kennington have reduced and limited the advantages of double-glazed to customers to aesthetics and energy efficiency. In contrast, we could list the edges of a double-glazed window over a single-glazed one. Still, for now, let us highlight the most crucial one, that is, security.
Your single-glazed windows are not strong enough to hold against weather conditions. In fact, with a single glazed window, an intruder can easily break through. With our quality service, you will never find the need for double glazing repairs in Kennington. Our double glazing installers in Kennington are always available for your service without waiting or delayed appointments.
Get Free No Obligation Quote
Secondary Glazing Kennington
Yes, you can consider putting up your period property for sale or lending it out to a tenant. After all, who wouldn't rejoice to live in a conservative wooden home. Such structures are a treasure to British architecture and hold a special place for all of us. But have you checked whether your home is ready for sale, and would you receive an equivalent amount on sale? Property buyers prefer a thermally efficient home and windows that reduce noise pollution and ensure safety. Thus, if you still have installed secondary glazing in Kennington, you must do it immediately.
Being the leading secondary glazing supplier in Kennington, we assure you that you can preserve your property as we will simply install a second frame to the existing window without eradicating it. Our secondary glazing installers in Kennington will add a high-quality frame to enhance the financial value of your home.