Choose All Glazing UK for Fast and Efficient Glazing Solutions
Customer Reviews: Comprehensive Glazing Score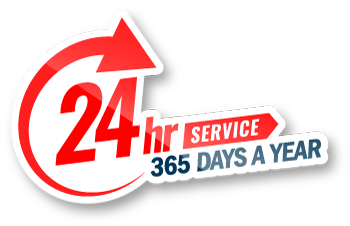 24/7 Emergency Glazier Denmark Hill
If you are expecting a prompt service to repair your windows, then hiring All Glazing UK's emergency glaziers in Denmark Hill is the best solution for you. Our services are available 24/7. Therefore, you can request a glazing service at any hour of the day, and our glaziers will assist you with a smooth and premium service without delays.
Our 24-hour emergency glaziers in Denmark Hill will reach your premises within 45 minutes of contacting you with the best tools, materials and glass frames! The prices for our emergency glazing in Denmark Hill are at par with regular service. Thus, you need not worry about the service fee.
Request A Call Back
Glazier Denmark Hill
Hiring a substandard and inferior window glazier in Denmark Hill will give you relief for now, but it could be a tremendous stress for your bank balance later on! This is because a cheap service in terms of quality will not last long and force you to seek rounds of repair services and eventually a replacement. If you want to break the cycle, investing in All Glazing UK's reliable and professional glaziers in Denmark Hill would be wise.
They are fantastic with their work and will never give you a chance to have any complaints with respect to quality. And the most beneficial point for all customers to relax upon is that they provide premium quality glazing at budget-friendly prices.
Besides A+ graded work and affordable rates, our crew is renowned as the 24-hour glaziers in Denmark Hill. This is because we extend a 24/7 service. You can connect and book a service at a time convenient to you, and our glaziers will arrive and complete the work within one visit.
Every glazing company in Denmark Hill can guarantee a 24/7 service at cost-effective rates. But do they understand the in-depth know-how and performance of glass? Probably not, because none can beat the excellence All Glazing UK's 50 years of knowledge brings to the table.
We know what the customer wants, we are in sync with the latest market trends and upgrades, and thus, we strive to precisely incorporate the same in our service to deliver top quality and comprehensive service. Right from the consultation process to the deliverables, you can anticipate hassle-free glazing in Denmark Hill.
We provide repairs, instalments, replacements and everything related to window glazing in Denmark Hill under one umbrella of services, so you will never have to turn to another service provider. Our glaziers hold an impressive portfolio with five years or more of expertise in serving our residential and commercial clients. Therefore, you can easily depend on them!
Get Free No Obligation Quote
Double Glazing Denmark Hill
Who says period properties cannot enjoy double glazing in Denmark Hill? Technology has advanced, and today we have fantastic solutions for vintage and modern builds to reap the benefits of a thermally efficient indoor experience.
Many inexperienced double glazing companies in Denmark Hill will either ruin your property's internal and external decor or suggest settling with a single-glazed unit. This is where customers like you must turn to All Glazing UK's unmatched and unparalleled glazing service. Our double glazing installers in Denmark Hill make everything possible and achievable for our patrons at pocket-friendly prices and assured quality.
Once you connect with our specialists, upon property inspection, we consult you with the best quality materials, toughened and laminated glasses and a quote that works for both ends. After this, our qualified professionals visit your premises and efficiently complete all the work without disturbing your family or colleagues. With our premium service, you can relish all the perks of a double glazed unit throughout the year without tampering with the decor.
If you want a double glazing repair in Denmark Hill, we offer that too!
Window Repair Denmark Hill
Are you listing your property for rental and on a bed and breakfast site? Even though you own a beautiful home with cosy and fluffy beds and blankets and provide scrumptious meals, a comfortable stay would include stable and sturdy windows.
During the holidays, your guests would prefer resting in a space which is not only safe but is thermally advanced to keep them warm and also keep the draft away! Therefore, if you feel your windows are inefficient, may warp soon, are difficult to open and close or simply prone to damage, you must call us for an emergency window repair in Denmark Hill.
We offer 24-hour window repair in Denmark Hill. Thus, our crew can arrive at your homestay and deliver a quality window repair in Denmark Hill before your guests arrive. Our services are insured, police-verified and durable. Therefore, you have nothing to worry about. Whether your guests are staying over for a night or a few days, make sure to extend a comprehensive service and receive a 5-star review. You can thank our window repair company in Denmark Hill later!