Choose All Glazing UK for Fast and Efficient Glazing Solutions
Customer Reviews: Comprehensive Glazing Score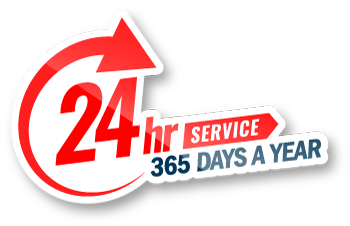 Emergency Glaziers in South London: 24/7 Services
So, you've found yourself in a situation that requires you to contact emergency glazing South London. Who should you trust in a time of need? It all comes down to the qualifications of the company. With decades of experience, All Glazing UK can become your reliable companion in your time of need.
We have the best emergency glaziers who will arrive at your doorstep in an unexpected situation. Each specialist has at least 5 years of experience and an incredible track record. You won't have to pay excessively either, as we make sure to make our services affordable.
If you need fast and reliable emergency glaziers who are available 24/7 in South London, our team is here to help. With years of experience and a commitment to customer satisfaction, we can quickly repair or replace broken glass in your home or business. Call us now to get a free quote and fast service.
Come and check out our wide range of expertise and compelling portfolio before you contact us for your emergency requirements.
South London's Best Glazier – Guaranteed Workmanship
It is quite easy to find a glazier in South London. After all, plenty of companies and individuals offer glazing services in South London. However, it is pivotal for you to distinguish between a subpar and world-class glazing company in South London.
Come and explore our versatility in providing window glazing. We offer some of the best and most affordable glass specialists in South London. Furthermore, we practice the latest methods and make sure to upkeep the best equipment and tools to ensure that you receive what you ask for.
Where can you find highly knowledgeable and well-accustomed glazing experts in South London? We will also help you find the way to get the cheapest services or solutions to your requirement. Whether you need double glazing, secondary glazing, or even tertiary glazing, you can rely on our quality of services.
We have a complete hub of experts that are available on a single call from you. You can also find free quotes without any commitment to get glazing from us.
Quick And Reliable Glazing Solutions In South London
All Glazing UK has acquired world-class mastery in providing glazing services in southern London. It isn't just our claim but the proof of a highly satisfied customer and a well-established track record. So, next time you need top-notch glaziers, you will have us available in South West London and the surrounding areas.
If you're in South East London and need a reliable glazier, look no further. Our team of experienced and certified glaziers in South London are here to cater to all your glass needs, from window repair to glass cutting.
We understand the importance of having secure windows and doors, especially in a bustling city like London. That's why we offer prompt and efficient services that guarantee customer satisfaction every time. With years of experience in the industry, we use top-quality materials and equipment to ensure that your windows are fixed quickly and effectively.
So next time you need affordable glazing in South London, give us a call! We're available 24/7 for emergency services too.
Get Free No Obligation Quote
Window Repair South London
If you want trustworthy sash window repairs in South East London, you need experience and competence. From straightforward window repairs to intricate glass installations, our team of qualified glaziers is here to assist you with all your glass needs.
At All Glazing UK, we take pleasure in offering our customers excellent window repair in South London. Because we know that situations can arise at any time, we also provide emergency services around-the-clock.
Our certified technicians use only high-quality materials and state-of-the-art equipment to ensure your windows are fixed quickly, efficiently and safely. So the next time you need a reliable glazier in South East London, look no further than our team!