Choose All Glazing UK for Fast and Efficient Glazing Solutions
Customer Reviews: Comprehensive Glazing Score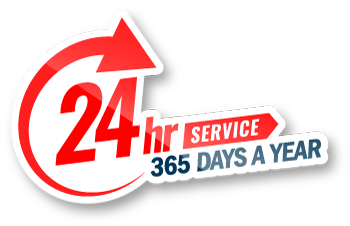 24/7 Emergency Glazing Worcester Park
Has your window cracked, smudged, clouded or perhaps do you need your glassworks replaced? Then, you've arrived at the right website. We provide our emergency glazing services all over Worcester Park. Our 24/7 service policy makes us available all day, every day, and that is one policy that we do not compromise.
Reliable and efficient companies in Worcester Park who can provide their services immediately after contact would be difficult to find. Though you may have various options, you need to select the best one with a history of working in Worcester Park.
That is why we prioritise our customers' preferences and deliver our best services through our trusted glaziers when services for emergency glaziers in Worcester Park are required.
Request A Call Back
Specialist Glazier Services Worcester Park
Living in Worcester Park, your home reflects the overall aesthetic of the town. For achieving a mirror-like look, you'll need expert glazier Worcester Park services. At All Glazing UK, our glazing Worcester Park services cover commercial structures and residential buildings. We understand how glasses can be an entryway for light, and designing them through our glass specialists in Worcester Park adds uniqueness to this simple feature.
Installing windows or glassworks is work that professionals must do. One can avail several glazing companies in Worcester Park to do the job, but glasses have the characteristic of being easily smudged or stained. If it is done recklessly, it will leave a long-lasting impression on it.
Our professional glaziers are experts in window glazing in Worcester Park that utilise modern tools of glass-making and handling so that the finish looks spotless. We are known for our quality services in all types of glazier services, including window glazier in Worcester Park, which makes us stand out as the number one solution for your glass-related problems.
Safe Double Glazing Worcester Park
At Worcester Park, we know how glasses can be subjected to external and internal conditions. For robust, effective and presentable glassworks, one must search for a company with a reputation for installing high-quality double glazing Worcester Park services. Unlike single panels, double glazing has the properties of withstanding forces that could damage them.
Our double glazing guarantees a 10-year protective surface, and by using our expert services in double glazing repairs in Worcester Park, we can ensure that our thorough maintenance of the glassworks will last longer.
Being a resident of Worcester Park, you will require glassworks to help you with energy efficiency and improve your lifestyle. A suitable installer who understands this request's science will recommend double glazing companies in Worcester Park.
Finding the best double glazing installers in Worcester Park, you will need to always rank quality first. Our expert installers utilise the best glass quality to install double glaziers to develop a better sound barrier and secure environment.
Get Free No Obligation Quote
Glazing Services
Professional Boarding Up Services Worcester Park
If your property is damaged, finding board up services in Worcester Park is advisable before repair and maintenance are made. Boarding up itself requires professionals so that the surrounding area will not be affected.
Availing boarding up Worcester Park services from companies that do not have experienced operators cannot prevent the site from damage; it only adds more risks.Windows and doors are sensitive parts of a commercial or residential structure, and compromising its safety is not considered. To avail of low-cost emergency boarding up Worcester Park services, you might ignore quality.
Our 24/7 services in Worcester Park make us available at all times, and our expert operators will be able to skilfully board up your windows and doors before getting them repaired.
Efficient Window Repair Worcester Park
In Worcester Park, all structures have windows that are a mandatory fitting and a decorative part of the overall building. However, windows can be prone to damages and searching for the proper window repair Worcester Park services will require a lot of digging.
Sash windows can be found in most of the homes in Worcester Park. Its efficient locking system and paned glasses suit every home and office type. However, if they were to get damaged, you will require an extensive search for immediate repair to avail sash window repair in Worcester Park. All Glazing UK has its local team of glaziers that can help you with Sash window restoration in Worcester Park.
If you have installed UPVC windows, then it can be understood that you are more on the cost-effective side. High-quality UPVC windows come in a cost-effective price range; fitting them into your rooms can be pleasing to the eye.
When damaged, it is reasonable to seek local UPVC window repairs in Worcester Park. Our emergency window repair in Worcester Park helps you repair and restore your window damages quickly and give a spotless finish.