Choose All Glazing UK for Fast and Efficient Glazing Solutions
Customer Reviews: Comprehensive Glazing Score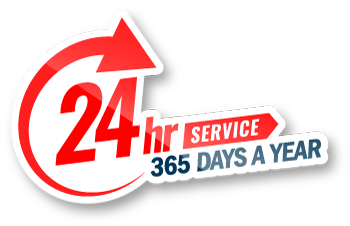 Reliable Emergency Glazing Woldingham
All Glazing UK is here as your top emergency glazing in Woldingham to deliver fast and efficient services. Our reliable and trusted specialists are available even in the oddest hours. They will arrive within an hour and examine the situation. After understanding your requirements, they will deliver the correct solution as your best commercial and residential emergency glaziers in Woldingham.
Get the emergency glaziers in Woldingham at an affordable range. All Glazing UK aims to trim down the cost and speed up the efficacy of getting professionals whenever you need them. So, whenever you need emergency glaziers in Woldingham, you will know who to call.
Request A Call Back
Top Glazier Woldingham For You
All Glazing UK brings you a wide range of services and expertise that Woldingham's top glazing company can offer. We have incorporated almost every service, from simple repairs and installations to double and triple panel glazing and much more. Whether you need conventional designs or modern trends, we will arrive within 45 minutes with our glass specialists in Woldingham.
Even the freshest member of our company has a minimum of 5 years of experience. Thus, you will always receive a trusted glazier in Woldingham with us. Furthermore, we aim to fulfil your needs for the best glazier. Get the no-commitment quote and the best advice to decide for window glazing Woldingham.
All Glazing UK also covers glazing in Woldingham for all sectors. This includes residential, commercial and industrial. You can receive highly valuable services if you require experts to deliver you the utmost peace of mind.
All Glazing UK covers the surrounding areas as well. So, if you want to get a world-class glazier in Woldingham, give us a call. Get your free quote today.
Professional Double Glazing Woldingham Company
Double glazing in Woldingham is not something you can get just anywhere. It requires years of experience and practice. You deserve the best fitting and low-cost double glazing in Woldingham, which won't compromise the quality. From reducing the carbon imprints to enhancing energy efficiency, there are many things double glazing in Woldingham achieve.
Therefore, you deserve the best double glazing companies in Woldingham with All Glazing UK. Our experts are well-versed in modern practices with the best skills and qualifications. They aren't just great at installations but also double glazing repairs in Woldingham. So, you will always have a reliable service provider.
We make sure to upgrade our equipment, tools, and fleet of vehicles to reach you on time. Thus, we manage top-quality for even the best double glazing companies in Woldingham. Our competition is your comfort, convenience and expectation. Therefore, we tend to surpass them and deliver you the best results.
Get Free No Obligation Quote
Glazing Services
Trusted Boarding Up Woldingham
Why do you need the best boarding up in Woldingham? It covers the need for emergency boarding up in Woldingham, whenever you need one. Therefore, you need to find a reliable company that delivers the best affordable board up in Woldingham.
All Glazing UK makes sure that our supply of boards is well-maintained. We only store the most durable and accurately sized boards for you. Thus, you can save time, money, and effort of finding any other service provider. We will arrive within 45 minutes, examine the situation and deliver the results. That's what makes us the best boarding up in Woldingham.
Low-Cost Window Repair, Woldingham With Leading Specialists
All Glazing UK has set a new benchmark for the top window repairs in Woldingham. We send our experts as quickly as you need them. Once they arrive, they will examine the problem. Then, you will receive free quotes and valuable advice. After that, you can determine which option of window repairs in Woldingham suits you the best.
As your specialists in uPVC window repairs to leading sash window repairs in Woldingham, we cover a broad spectrum of services. All you would have to do is get a no-commitment quote from us. Give us a call and get the top emergency window repair in Woldingham. Yes, we even cover emergency services for window repairs.
Even if we have a tightly packed schedule, we always have a backup team. They will prioritise your needs and match your expectation. This also goes for low-cost glazing repairs in Woldingham. Where do you look for sash window restoration in Woldingham or uPVC window repairs in Woldingham? We have you covered. All Glazing UK is available on call, even for emergency services.