Choose All Glazing UK for Fast and Efficient Glazing Solutions
Customer Reviews: Comprehensive Glazing Score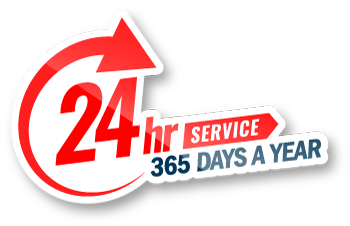 24/7 Emergency Glazing In Weybridge
Due to damage or burglary, broken glass or windows indeed calls for emergency glazing or repair services. It is not advisable and viable to wait or delay the emergency glazing in Weybridge or elsewhere, keeping in mind the safety and security of loved ones or colleagues. Thus, all you need to do is connect with a team of experts to help you through an urgency, instantly yet efficiently.
All Glazing UK is available for all your emergencies 24/7 for all 365 days. Once you call us, we arrive at your doorstep within 45 minutes or less. We aim to provide you prompt relief by fixing your windows and doors upon the first visit so that you don't have to block your days for us but instead continue with your work fluently. Our emergency glaziers in Weybridge are trained to carry out any task with finesse, whether it is a routine or an emergency. In fact, our mobile glaziers store extra sheets of glasses in their movable vehicles to be able to be at your service quickly.
So what are you waiting for? Your trusted neighbourhood emergency glazing company is here to guide you. Connect with us now.
Glazier Weybridge
Have your windows and doors cracked, with the frames chipped off? Do you feel that your windows are not efficient enough to keep you warm indoors, or perhaps you end up paying extra on your heating bills? If yes, then you certainly need help with excellent window glazing in Weybridge. You must have come across multiple glazing companies in Weybridge or anywhere else across London, asking you to replace your windows and doors. But, it isn't a viable option to replace them every time they fail to function.
Hence, let us introduce to you – All Glazing UK, a leading and reliable glazing company with a team of qualified glaziers in Weybridge. We have an impressive background in serving happy customers with effective glazing solutions in Weybridge within their budget.
When hiring us, we assure you that you will not be disappointed with our services. Instead, you will be able to enjoy your cosy interiors with complete satisfaction finally. Our window glaziers in Weybridge can carry out any of your requirements with ease. Whether you are looking for a glass specialist in Weybridge for commercial or domestic needs, whatever may be your requirement, connect with our experts to know more.
Double glazing was and will always be in demand in London. Hence, if you haven't added the most preferred choice of windows to your home or office apertures, worry not; we have your back. At All Glazing UK, we are the most trustworthy double glazing installers in Weybridge and across the UK. You can depend on us. Being in the field for years, we understand what the customer needs as our qualified glaziers pay attention to all the details you mention. Our glaziers have at least five years of experience in double glazing in Weybridge and around.
It is possible to get quality double glazing services right at your doorstep. Once you connect with us, we will reach you within one hour. Post this, we conduct a thorough site assessment and inform you about our work procedure. If needed, we will notify you whether you need a replacement or a double glazing repair for your Weybridge home or office. From consultation to final deliverables, leave everything on us. Not only this, we will manage and complete all the work within your budget and comfort.
Save your heating bills and enjoy the acoustic vibe of your home with our professional double glazing company in Weybridge. Connect with our glaziers today.
Get Free No Obligation Quote
If you want to get your windows repaired at a low-cost range with a reliable and specialist company, you have knocked at the right door. Welcome to All Glazing UK. Our adept glaziers offer you a complete solution to all your repairing needs. Whether you are looking for a sash window repair in Weybridge or a uPVC window repair in Weybridge, we have you covered.
Window repair in Weybridge or anywhere else in London is much easier than it looks. But, the trick is to find a professional company to make your windows look flawless with longer endurance. By hiring us, you not only receive quality work but a low-cost repair service within your budget. With us, you get unparalleled quality at unmatched prices. With All Glazing UK, you can connect with us easily and expect no fuss, no vague quotations, and only satisfactory windows and first-class services. If you are searching for emergency window repair in Weybridge, then you know whom to contact.
Experience quality sash window restoration for your Weybridge home or office. Call on 0800 0148 553 or email us at info@allglazinguk.co.uk, and our friendly yet expert glaziers will get in touch with you.