Choose All Glazing UK for Fast and Efficient Glazing Solutions
Customer Reviews: Comprehensive Glazing Score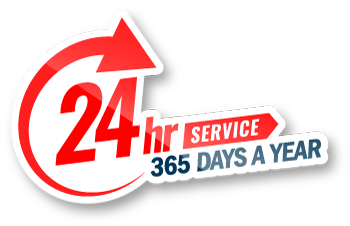 Top Glazier Services West Wickham
To have and enjoy the best glass services, you must hire the leading and top glazing company in West Wickham. Whether regarding a glazing service in West Wickham for your home or office, it is your personal space. And, nobody understands glass and windows better than us – we are the glass specialists in West Wickham you can rely on!
Once you buy or rent a new home or workspace, you wish all the interiors were sturdy and lasted long. In such a scenario, you would not rely on any window glazier service in West Wickham but opt for the best. We at All Glazing UK are the best! Your windows and doors represent your taste and preferences. Your fenestration must match with the indoor furnishing of your home and exude elegance. Our glaziers in West Wickham understand all the minute details specified by you and leave you with classy glazing work at affordable prices that you would not be able to resist.
We understand window glazing in West Wickham better than anyone else in the industry, which makes us the top glazing service providers. Call us today to experience our unparalleled services.
Request A Call Back
Emergency Glazing West Wickham
People often ignore emergency glazing services in West Wickham or elsewhere, thinking, "we will see when an emergency arises". Of course, no crisis comes with prior notice and in those times to save yourself from going blank or panicking, it is advisable to be a little aware and know of the services built to aid you in such times.
One of All Glazing UK's most dependable and relied upon services is our 24/7 emergency glazing services. No matter how inconvenient the time of day it is, you can always access us via a phone call, and within 45 minutes or less, you will have us outside your premises, devising a plan to bring back your comfort to you.
We invest time and patience in training our emergency glaziers in West Wickham to aid you with a hassle-free service. Apart from this, we always hoard our mobile vans with a variety of high graded glasses and other materials beforehand to avoid missing any essentials in the hour of need.
We meet both the requirements at par: a regular glazing visit or an emergency service and are sure that you will receive no complaints or have regrets hiring us.
Affordable Double Glazing Services West Wickham
People always confuse that double glazing in West Wickham or elsewhere would cost them the Earth. And why shouldn't they? Many double glazing companies in West Wickham charge high prices for their services. This is why many residential and commercial property owners refrain from switching and upgrading their lifestyles. But that isn't the case with us at All Glazing UK. Our professional team of glaziers provide excellent work and charge only the price aforesaid for the service.
Yes, we believe in complete transparency in our relations with our customers. Our double glazing installers in West Wickham will visit your property, render exceptional service and charge the prementioned quote. No-fuss, no extra fees and no hidden charges with us! In fact, before we commence a project, you must tell us your concerns and budget constraints, if any. We will ensure to give you the best possible quality glazing service at your specified budget.
Our double glazing repair services in West Wickham are also low-cost and budget-friendly. Check them out if you haven't already.
Get Free No Obligation Quote
Glazing Services
Boost Security With Boarding Up Services West Wickham
Suppose you have a vacant property and are looking for robust and enduring solutions to protect it from vandalism and extreme weather conditions like strong winds and floods. In that case, opting for a board up service in West Wickham is the most advisable, suitable and inexpensive option.
At All Glazing UK, the wooden boards we use are of the finest quality, so you have nothing to worry about. Our glaziers will visit your premises, suggest the best plan for you and complete the work within one visit. Our regular and emergency boarding up services in West Wickham are alike. Same quality, same finesse and same prices!
With our boarding up services in West Wickham or elsewhere, we pay attention to details that not only the security of your home or office is boosted, but the aesthetic interiors are also maintained and well-kept. We are confident you will be more than pleased with our services.
Easy Maintenance Window Repair Services West Wickham
Are you tired of constantly hiring glazing companies for a premium quality sash window restoration in West Wickham? We understand the difficulty you and your family must have been through. But not anymore! With All Glazing UK, our glaziers bring you the most cost-effective, easy to maintain – 360-degree solution for your window repair needs in West Wickham.
No matter what your requirement is and at what hour of the day, whether it is an emergency window repair in West Wickham or a uPVC window repair in West Wickham, our adept glaziers will furnish you with unparalleled service.
The materials we use are of supreme quality. Plus, our professional team has a minimum of five years of experience in handling all sorts of fenestration queries and concerns. Nobody understands windows, glasses and frames better than a skilled hand, and hence, you can rely on our team for a befitting solution.
With our sash window repair service in West Wickham or elsewhere, we are sure that you would be so satisfied with the work that you would connect with us for our other varied services. Call us today without delay on 0800 0148 553 or [telephone-2] or visit our website to fill in the contact form.