Choose All Glazing UK for Fast and Efficient Glazing Solutions
Customer Reviews: Comprehensive Glazing Score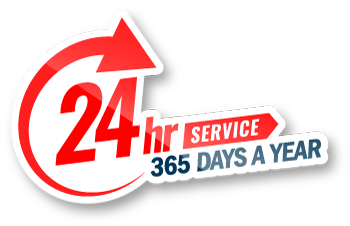 24/7 Emergency Glazier West Brompton
You might feel there is no need for you to get toughened glass or a reglazing service as West Brompton is a pretty safe area to worry about vandalism. Also, your windows are functioning well without any damage or cracks. Indeed, the exterior may look like a fine glass sheet, but your windows might have lost their character and sturdiness and become warped up. You might not have realised and taken note of the fragile strength of your windows. Hence, instead of ignoring it and facing the consequences later for your ignorance, it is advisable to opt for emergency glazing in West Brompton immediately.
At All Glazing UK, our emergency glaziers in West Brompton provide a 24/7 emergency glazing service by reaching your premises within 45 minutes. Whether you connect with us past midnight or during broad daylight, we assure you a premium quality service always!
Request A Call Back
Glazier West Brompton
We understand your apprehensions when it is about window glazing in West Brompton homes. You wouldn't want to risk the sleek shine and elegance of your window frames by hiring any inexperienced glazier in West Brompton. But have you considered hiring All Glazing UK's local window glaziers in West Brompton? With our leading and reliable glazing company in West Brompton, you certainly will not be disappointed with our services.
Glazing in West Brompton or anywhere else across the globe is an art that comes with experience and must be best left to professionals to handle with ease for you. Now, you cannot trust anybody, and that's where the expert services of our window glaziers in West Brompton come in handy.
Each of our glaziers has at least five years of experience efficiently managing glazing needs on a routine and an emergency basis. We use A-graded, high-standard quality materials, glasses and other tools to deliver a satisfactory service within one visit.
Double Glazing West Brompton
Are you wondering if double glazing in West Brompton is worth your investment? After all, they are just windows, and any windows can serve the purpose of enjoying an outside view. But to view the town's lovely sights and scenery without any obstruction is all that you wish for? Why settle for less when All Glazing UK's double glazing installers in West Brompton can serve more!
Sure, the primary purpose of windows is to add beauty to our home and allow us to glaze the world comfortably. Still, double glazing windows add thermal efficiency, enhanced insulation, reduced noise pollution and increased security and durability to your window frames, making it worth the investment.
There would be many double glazing companies in West Brompton offering a double glazing service, but none can match our top-notch quality with an impeccable finish. With us, you will forget what double glazing repairs are in West Brompton and finally be able to save that money for a trip you have been longing for.
Get Free No Obligation Quote
Secondary Glazing West Brompton
If your period property is located adjacent to the market streets, the bustling sound could be a regular affair for you. But hold on, there is an easy and useful escape for you to relish acoustic indoors and privacy with your loved ones through secondary glazing in West Brompton.
So what if you own an ancestral property. These buildings are an invaluable possession of British architecture and are rare today! But no way should a conservative structure hold you back from relishing a pleasant indoor ambience.
All Glazing UK is a leading and reliable secondary glazing supplier in West Brompton. We have served thousands of homes with our outstanding services; yours could be next. Our secondary glazing installers will attach another window pane to the existing glazed window. Secondary glazing is an excellent and durable solution that aids in thermal efficiency reduces condensation, and keeps intruders at bay at cost-effective prices compared to double glazing.