Choose All Glazing UK for Fast and Efficient Glazing Solutions
Customer Reviews: Comprehensive Glazing Score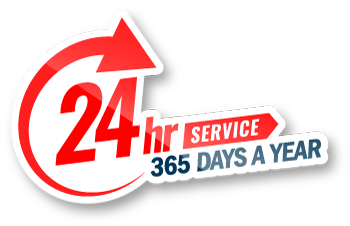 24/7 Emergency Glazier Vauxhall
On a good sunny day, instead of enjoying the sun in your home, if you are met by extreme heat hitting your back, your glazing may be doing a poor job insulating the heat and blocking out the UV. In that case, you must consider repairing your glazing as it may perform worse than expected. At All Glazing UK, you can receive the most trusted emergency glazing in Vauxhall that can fix your problem instantly.
Glazing is an essential part of any home, and it being feeble can cause higher maintenance costs, less thermal insulation and more external disturbances. To avoid any damage to your glazing from escalating further, get in touch with our expert emergency glaziers in Vauxhall. They are available 24/7 and can help you get through any problems effortlessly. So, if you are looking for last-minute help on damaged glazing, get in touch with our professionals.
Request A Call Back
Glazier Vauxhall
Homes are incomplete without any glazing installed. However, the quality of the glazing decides the benefits you can derive from it in the long run. If you are looking to install good-quality glazing that suits your home aesthetics, getting to know our expert glazier in Vauxhall can make the decision-making process more manageable.
Your home illuminates more when you choose the right glazing in Vauxhall that checks off all the standard quality measures. To achieve your expectations, getting in touch with our reliable glazing company in Vauxhall can reduce more than half of your burden. Our professionals can help you navigate through all the varieties of glazing we can provide that can suit your requirement and budget.
If you think your windows lack something, then it is the finest quality window glazing in Vauxhall we offer at All Glazing UK. Our experienced window glazier in Vauxhall can help you choose and install the one that compliments your interiors.
Every home that wishes to power up the heat efficiency in their home may not have considered the possibility of glazing helping them through this. Thus, if you are considering investing in good-quality glazing that can promise double the energy efficiency of your current glazing, then you should consider our top double glazing in Vauxhall that can help you achieve just that.
As one of the leading double glazing companies in Vauxhall, we ensure that the double glazing that we provide is tested for its quality and performance before delivering it to your location. This is because the better the quality of the double glazing, the more you enjoy energy efficient home and save on energy bills.
You cannot ensure good performance by purchasing good quality double glazing. By utilising the help of our professional double glazing installer in Vauxhall, you can avoid any installation damages from damaging your double glazing. However, if you already own double glazed windows and see cracks appearing on them, then get our trusted double glazing repair in Vauxhall to restore your glazing.
Get Free No Obligation Quote
Secondary Glazing Vauxhall
As a homeowner, you may want to improve the performance of your existing glazing and finding a cost-effective alternative may seem challenging. Then let us introduce you to our best secondary glazing in Vauxhall, installed independently from the existing glazing that can improve your home's energy efficiency and ensure acoustic insulation.
You can do a DIY job of installing the secondary glazing by yourself, but if you are inexperienced, the durability of such an installation may be questionable. To avoid such a situation, getting the help of our professional secondary glazing installers in Vauxhall can help you fit your secondary glazing efficiently and hassle-free.
To find a company that provides you with secondary glazing with all of the best benefits, you should get in touch with our trusted secondary glazing suppliers in Vauxhall. They offer you a wide range of secondary glazing options of the finest quality.