Choose All Glazing UK for Fast and Efficient Glazing Solutions
Customer Reviews: Comprehensive Glazing Score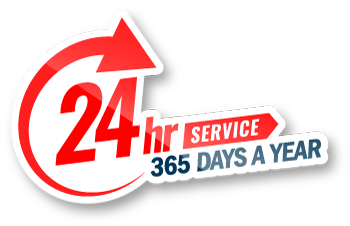 24/7 Emergency Glazing Thornton Heath
Many reasons call for an emergency glazing service in Thornton Heath that must not be ignored. You might own residential property with damaged glass that needs your immediate attention. Or maybe you run a commercial space where the windows are not thermally efficient.
Employees spend most of their day working in the office, and an ineffective window may deviate their attention from being committed to work. Hence, it is imperative to opt for emergency services. Emergency glazing must always be a key priority whether you own a domestic or industrial premise.
At All Glazing UK, our services are available 24×7 for all days of the year. Once you contact us, we will arrive at your location within 45 minutes or less. Our emergency glaziers in Thornton Heath keep all the necessary materials and various glasses hoarded in our mobile vans to meet your urgencies instantly.
So next time you face any emergency, instead of panicking, connect with the experts at All Glazing UK.
Request A Call Back
Leading Glazier Services Thornton Heath
There are plenty of glazing service providers, but what would make them a leading glazing company in Thornton Heath or anywhere else in the UK? There are many aspects to consider about glazing in Thornton Heath, but let us highlight a few for starters.
Professional and expert glaziers must have a minimum of five years of experience in proficiently handling all residential and commercial projects. Apart from this, a window glazier in Thornton Heath must pay attention to details. And last but not least, a glazier must be able to render you a 360-degree quality solution for all your concerns and needs.
Keeping all of the above prerequisites in mind, at All Glazing UK, we ensure that each of our glaziers in Thornton Heath meets all of your requirements accurately. We are well-known as the glass specialists in Thornton Heath, and hence, you can only expect the best and top services from us!
Anyone can provide window glazing in Thornton Heath but, if quality and professionalism are what you look for, then head on to All Glazing UK today.
Exclusive Double Glazing in Thornton Heath
With the increase in demand for double glazing in Thornton Heath, almost every glazing company provides these services. But, if you wish for an elite and exclusive service that does not go too heavy on your pocket, then All Glazing UK is the best double glazing company in Thornton Heath you must hire and depend upon.
At All Glazing UK, we stress delivering only top-notch quality services to you. To achieve the same, we constantly evolve our techniques and methods as per the latest market trends. We also invest in the training and development of our glaziers so that they can render you a premium and satisfactory service. No matter your interior or material of windows, our double glazing installers in Thornton Heath will provide you with a finish, suiting all your needs precisely.
We also offer quality double glazing repairs in Thornton Heath if you already have double glazed and are looking for a quality and sturdy repair.
Get Free No Obligation Quote
Glazing Services
Affordable Boarding up Service Thornton Heath
Before we enlighten you about our affordable boarding up services in Thornton Heath, let us ask you a basic question. What would be more budget-friendly for you: Waiting for your glass windows to be damaged and get them replaced, or hiring the leading board up service in Thornton Heath, on which all the folks rely? We hope that you chose the latter half of the question. And why wouldn't you? Prevention is any day better than cure. And with All Glazing UK's cost-effective services, it is just a bonus on the quality service you can appreciate.
Regardless of you hiring our services for a regular visit or an emergency boarding up in Thornton Heath, we do not charge you a single extra penny. You only pay for the exact services you hire us for! We ensure complete transparency in our relations with our patrons. You can always have a word with our glaziers and get a free no-obligation quote about our low-cost services.
Expert Window Repair Services Thornton Heath
Do your windows need constant window repair service in your Thornton Heath home or office? If yes, it is about time you change your service company to All Glazing UK. Are you looking for a sash window restoration in Thornton Heath? Or a uPVC window repair service in Thornton Heath. Whatever is your requirement, our experts will quickly solve all your concerns with effective quality solutions.
We aim to complete all our work within one visit so that you can continue your routine without any disturbance. With our sash window repair service in Thornton Heath, we can assure you that you will soon forget the need for maintenance or continuous repairs. This is because, with our quality finish, your windows will function and last longer.
We also provide emergency window repair in Thornton Heath. So why don't you hire our stunning services and experience quality repair services yourself?