Choose All Glazing UK for Fast and Efficient Glazing Solutions
Customer Reviews: Comprehensive Glazing Score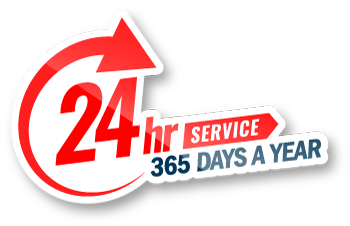 24/7 Emergency Glazier Thamesmead
Glass can break and damage when you least expect it. You can disregard an unintentional or natural breaking for an hour or two at most, but you cannot continue to be negligent. Whether it is your home or office, every indoor space must be well-kept, secured and under a favourable ambience. If not, you are exposed to the risk of cuts and unfriendly temperatures, increased energy bills, and vandalism.
Thus, without any thought, you must connect with All Glazing UK's emergency glaziers in Thamesmead. You wouldn't require to wait for days or weeks; we provide 24/7 emergency glazing in Thamesmead. Our 24-hour emergency glaziers in Thamesmead will reach your premises within 45 minutes of contacting you and deliver satisfactory service in one visit.
Request A Call Back
Glazier Thamesmead
Nobody would want a tilted glass window fitted in their premise or a glass frame which creaks and hinders the smooth opening and closing of the window. Thus, if you want to escape all of these hassles and realise that DIY glazing will not provide you with the desired results, you must leave the job of window glazing, installation and repairs on the shoulders of efficient, trained and skilled window glaziers in Thamesmead. At All Glazing UK, we have a crew of professional and expert glaziers in Thamesmead ready to serve you at any hour of the day with unparalleled glazing.
Our 24-hour glaziers in Thamesmead hold five years of extensive experience and thus are capable and qualified to resolve all your concerns related to glass windows satisfactorily. Under our exemplary service, we guarantee using only top-quality and premium materials, tools and toughened glasses. Thus, you can stay relieved and relish a quality glazing service like never before!
Even though you are aware that your windows are inefficient in delivering an acceptable thermal efficiency, have you settled with these poorly performing windows due to budget issues? We understand your plight, as many glazing companies in Thamesmead levy exorbitant quotations without delivering a value-for-money service in exchange. But with All Glazing UK, you have to face none of this!
With 50 years of industry knowledge, an experienced crew and an expansive portfolio of loyal and repeated local customers, we can help you with top-notch window glazing in Thamesmead at affordable prices. We believe not everything of premium quality has to be expensive. Thus we charge an incredibly low and cost-efficient fee for all our glazing in Thamesmead. We offer a no-obligation quote, a 10 per cent discount for all our new customers and a service free from hidden charges or taxes. You can invest in our services once and keep reaping their benefits for years without infusing more in maintenance or repairs!
Get Free No Obligation Quote
Glazing Services
Double Glazing Thamesmead
Did you know that, even if your home is well-insulated, you could still lose more than half of the internal heat because of doors and windows? This could lead to condensation, which will invite bacteria, mould, viruses and mites. Moreover, it also causes respiratory issues like infections, colds, coughs, allergies and asthma. We are sure you don't want to push yourself and your family through so many health problems because of your nonchalance towards installing double glazing in Thamesmead.
With the help of a quality installation from our expert double glazing installers in Thamesmead, you can easily keep your home free from cold spots and ensure that it is warm and cosy! A double glazed window helps improve health and well-being by encouraging a stable room temperature with reduced fluctuation.
Hence, if you create a healthier and stress-free home, our double glazing company in Thamesmead is here for your assistance. With OUR best and premium quality glasses that will keep you warm and away from the need for constant double glazing repairs in Thamesmead.
Are you sick and tired of constant window repairs in Thamesmead? Regardless of the season, have you noticed that either your glass panes shatter easily or the wooden frames warp? Moreover, without much usage, your windows become inefficient quickly and fail to provide enhanced thermal insulation. Well, the problem is with the window repair company in Thamesmead, which you hired. Some companies and glaziers will offer an affordable service, but it wouldn't last for more than a year.
Instead of spending money again and again, it's time for you to hire a professional and reliable company, like All Glazing UK, that can deliver a durable and optimal service. Our qualified glaziers offer 24-hour window repair in Thamesmead; you can rest assured of receiving top-notch service. By investing in our unmatched service once, you will never have to go for another anytime soon! Whether you opt for an emergency window repair in Thamesmead or a regular service, stay assured to receive a valuable service at all times!