Choose All Glazing UK for Fast and Efficient Glazing Solutions
Customer Reviews: Comprehensive Glazing Score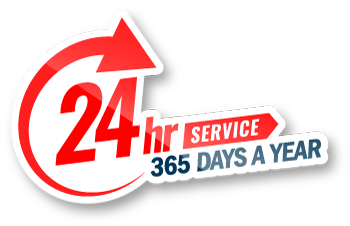 24/7 Emergency Glazing Tadworth
Windows are sensitive fittings found in every commercial and residential building in Tadworth. The beauty of glass windows is unmatched, and if any damage or crack occurs on these windows, the appearance starts to diminish and look more unappealing.
Our emergency glazing in Tadworth is expert in providing last-minute installation and repairs to your glass windows and doors. Making ourselves available all day is one of the many reasons we stand out from other glazing companies.
We strongly believe that no one should hire inexperienced installers for glazing. Long term effects may develop, such as drought, mould, and holes within the panels and around the frames. Avoid accidents and avail our local emergency glaziers in Tadworth.
Request A Call Back
Specialist Glazier Tadworth
The beautiful farmland of Tadworth is a developing suburban village that has a broad scope for commercial and residential growth. Being a part of this growth, you will have to give your buildings the shine that deserves attention. Our local glazier in Tadworth helps choose the right glazing that suits your aesthetic and improves your lifestyle.
Finding the right glazing in Tadworth would be a complex process. For inexperienced people, selecting the right pane of glass and differentiating it from others will be very confusing. All Glazing UK is one of the leading glazing companies in Tadworth with over 50 years of experience and highly trained operators who can guide and help you through the process.
Window glazing in Tadworth is one of the most demanded services, as it is a standard decorative that can be alternated according to users' specifications. Our professional window glaziers in Tadworth provide affordable glazing solutions as per your need without compromising the quality of the materials. We make sure only our trusted glass specialists in Tadworth gives you the best service and long-lasting results.
Outstanding Double Glazing Tadworth
Glazing that can control the energy and noise from outside is common in almost all types of glasses. However, efficient glazing helps you reduce energy bills and noise and maintains the users' privacy. One such is double glazing in Tadworth that can be seen in most advanced commercial buildings.
With the development of Tadworth, we are recognised as one of the trusted double glazing companies in Tadworth that has work efficiency in guaranteeing 100% satisfaction from all our customers.
Double glazing is an affordable and efficient alternative you can choose for homes. The composition of glass panes with mild argon gas in between makes it a better option to save energy and increase your homes' thermal productivity. Our professional double glazing installers in Tadworth helps you measure the area requiring glazing and install them efficiently to last longer.
When inexperienced installers handle the work for installation, the glass panes and frames will start to experience drought, condensation within the panes, cracks, holes and whatnot. To avoid and restore the quality of your windows, hire our double glazing repairs in Tadworth that can help you fix the problems of your double glazed windows and restore them to a better version of themselves.
Get Free No Obligation Quote
Glazing Services
Boarding Up Tadworth
Your property may be prone to external threats all the time. Natural or unnatural forces can always be a risk even through extreme security measures. When your property in Tadworth incurs damage, an immediate repair would be difficult to avail. In such cases, board up services in Tadworth would be an affordable choice you can count on.
Our offers in boarding up in Tadworth include reporting to your location immediately after contact, high-quality materials with pocket-friendly service charge and no call-out charges.
We prioritise our customer's needs, and so our emergency boarding up in Tadworth is available 24/7 for 365 days for you to use anytime. Our expert installers in Tadworth are just a call away, take this chance and call now.
Affordable Window Repair Tadworth
If you want your stunning windows to last longer, then proper care should start from the point of installation. However, windows tend to get damaged with or without interference either because of external factors or poor fixing. When your windows suffer from draughts, mould, holes or condensation, it is because of faults in the starting stage of installation.
At this point, making use of the best window repair in Tadworth is your only solution. We understand how unpredictable window damages can be; thus, our emergency window repair in Tadworth is available 24/7 for 365 days to help you through the problem of damage.
Sash windows give off a simple elegance that most users tend to maintain for a long time. Their panels come in different shapes and sizes and are secure with their locking system. In case of damage, we offer guaranteed sash window repair and restoration in Tadworth that will renew the condition of your sash windows and give them a better look.
Similarly, UPVC windows are efficient windows with the tolerance to withstand any climatic conditions and have an efficient privacy system for its users. To prevent your windows from getting damaged, our trusted UPVC window repairs in Tadworth not only fixes the damages but also recover them to a better version of themselves.