Choose All Glazing UK for Fast and Efficient Glazing Solutions
Customer Reviews: Comprehensive Glazing Score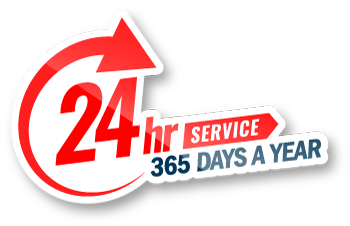 24/7 Emergency Glazier Swanley
We always prepare ourselves for the weather changes, whether it is about food or clothing. But, how often do we keep a tab on our home or office premises? We are sure you would not want the cold air to get in and disturb your sleep or work during a chilly winter night. Hence, instead of wondering what to do, you can quickly pick up your phone and connect with our emergency glaziers in Swanley, and we will reach you in 45 minutes!
With All Glazing UK's emergency glazing services in Swanley, you need not worry about the time of day for your urgent situations. We strive to bring comfort and relief to you without delay! Our services are available 24/7, and we treat a regular service visit and an emergency one alike. In short, there is nothing for you to worry about as we vouch for a premium quality service.
Request A Call Back
Glazier Swanley
Your friends or peers may recommend you: What is there in window glazing in Swanley? Just hire anyone! Yes, the market is swamped up with hundreds of glazing companies in Swanley but only a selected few are professionals. And All Glazing UK is one such glazing company.
Our professional window glaziers in Swanley brings much more to the table that is otherwise oblivious to others. They know their job. They provide a befitting solution by keeping in mind the perspective of both the installers as well as the home or office owner. Each of our glaziers in Swanley has an impressive experience of five years in efficiently managing domestic and commercial projects.
Glazing in Swanley or anywhere else is more than just a task for us. At All Glazing UK, we pay attention to the details and are committed to delivering the expected results. There is no reason why you wouldn't hire our specialist services!
Speaking of weather changes, double glazing in Swanley or anywhere else makes for an ideal solution all year-round. Not just winters, but they make a perfect fit during summers to trap the heat in the double window panes and not let it enter your home, keeping it pleasant and cool. Thus, it is about time to get a piece of complete knowledge about double glazed windows by hiring a professional and expert in the field.
How about hiring the reliable and specialists services of All Glazing UK? Being in the years for decades, we understand windows like none other. From planning to execution and delivery, our double glazing installers in Swanley would leave no stone unturned in bringing top-notch quality service to you. We are renowned as the glass specialists and leading double glazing company in Swanley. Whether it is double glazing repair in Swanley or an installation for a commercial project – the locals count on us for our friendly and proficient expertise.
Get Free No Obligation Quote
Secondary Glazing Swanley
One of the most significant advantages of hiring All Glazing UK is that you get to enjoy both quality and low-cost prices. Yes, we are the leading secondary glazing supplier in Swanley. Our glaziers have expertise in all areas, and hence, before we begin, we will always guide you about our workflow and what you can expect from us. Our double glazing installers in Swanley believe in fostering healthy and strong customer relations. And to achieve the same, we keep our customers as a priority. We ensure that you are informed about every detail from the start to the project's finish.
Post this; we will also discuss your budget and work around it. We do not levy any hidden charges for our service. You can also speak to our existing patrons to be completely assured about our efficient services. Once you are thoroughly convinced with our services, we move ahead.
We are sure that you would enjoy a hassle-free secondary glazed window by investing in our services for years to come!