Choose All Glazing UK for Fast and Efficient Glazing Solutions
Customer Reviews: Comprehensive Glazing Score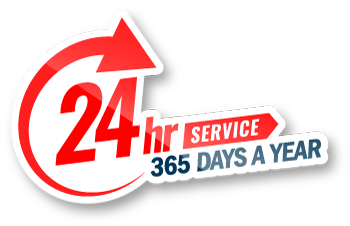 Emergency Glazier in Surrey – 24/7 Availability
Are you looking for a reliable emergency glazier in Surrey? Our expert emergency glaziers in Surrey provide 24/7 emergency glass repair and replacement services. We offer fast and reliable service, competitive prices and no call-out fee.
There may be many reasons why you might need an emergency glazier Surrey, your windows could have worn away through time, or maybe they have suffered from environmental damage. Whatever the reason, our emergency mobile glaziers can be with you within 45 minutes to resolve your glazing emergency.
Inconveniently, your window glass may sustain some sort of damage at an odd hour. In this case, you should call our expert emergency glaziers in Surrey, who have years of expertise dealing with all kinds of window glass repair services for after-hours. They have an in-depth understanding of the subject matter and will be able to resolve your issue swiftly and efficiently. Get in touch with us for a free quote.
Emergency Glazing Surrey with Minimal Disruption
Often, emergency glazing in Surrey can be a costly endeavour. But we are here to make it accessible for you. In other words, we have a team of emergency glaziers in Surrey ready to deliver if you need it. We have a backup of materials and different qualities of windows. If they are different from your expectations, you can also hire our boarding-up services.
For emergency glazing in Surrey, we are available 24/7 all year round. Our specialists are alert and quick on their feet to arrive. You will receive priority services, even if it is just an emergency inspection.
Glazier Surrey – Local & Trusted Service
Get the best bang for your buck with top-class Surrey glaziers. All Glazing UK is expanding its services in vast territories. This includes becoming a leading glazing company in Surrey. Surrey is now our home if you're looking for window glazing, and we are bringing you the same quality and assurance.
Years of experience and excellence in services have made it possible. We are now providing the best window glazier in Surrey through our hub. Years of practice and experience have helped us boost the availability in your area.
So, you can get glazing, installations, maintenance, repairs, board-ups, and much more. We are your go-to company for all the services you'd expect from a local glass specialist in Surrey. Don't settle for less; get the best services under your budget.
Give us a call today, and our best glazier in surrey will arrive to deliver a quote. Your quest of finding a reliable glazing service in Surrey has just gotten easier. Get the same trusted and dependable services at affordable prices today! Contact us online!
Get Free No Obligation Quote
Glazing Services
Shop front repairs in Surrey
Window installation in Surrey
Domestic and commercial repairs
Full double glazing services in Surrey
Glass splash backs in Surrey
Mirror supplied, drilled and fitted in Surrey
Table tops in Surrey
Glass floors in Surrey
Sash window repairs in Surrey
Secondary glazing in Surrey
Cat flap fitting in Surrey
Glass balustrades in Surrey
Green house glass in Surrey
Leaded light repairs in Surrey
Ventilations in Surrey
Glass roof panels in Surrey
Picture frame glass in Surrey
Windows repaired in Surrey
Doors repaired in Surrey
Locks repaired in Surrey
Handles repaired in Surrey
All types of glass/patterns in Surrey
Emergency boarding up services
Emergency glaziers in Surrey
Emergency glazing in Surrey
24 hour Boarding services in Surrey
24 hour glass repairs in Surrey
Within 1 hour service in Surrey
Double Glazing Surrey – Protect Your Home from Intruders
What is the cost, and how long does double glazing in Surrey last? Do you need double glazing repairs in Surrey? All Glazing UK comes bearing answers to all of these questions and more!
Don't worry about the cost. We deliver esteemed double glazing services in Surrey. These experts will work to their capabilities to cut down costs and deliver affordable results. Get the insulation, sound resistance, or protection that you deserve from the best double glazing companies in Surrey.
Get your double glazed windows checked and maintained regularly at cost-effective rates. All Glazing UK is one of the best double glazing companies in Surrey that believes in delivering results. Thus, you will always have peace of mind.
That's not all. We can be your one-stop for any kind of glazing requirements, not just double glazing Surrey.
Get Free No Obligation Quote
Secondary Glazing Surrey – Eliminate Cold Spots
You need a reliable and trusted specialist when it comes down to secondary glazing in Surrey. We are bound by our ethics to serve you to the best of our capabilities. Our professionals are qualified, bonded, and licensed to deliver emergency secondary glazing repair in surrey. Thus, we won't unnecessarily burn a hole in your pocket and force you to get a replacement for sash window repair in Surrey.
What do you need to do? Just give All Glazing UK a call, and we will be available with our team of professionals. Without any interruption or distortion to your regular life, we will carry out the process. Maybe you need time to contemplate. Get a free quote from our secondary glazing service in Surrey, and we will wait for you to call us.