Choose All Glazing UK for Fast and Efficient Glazing Solutions
Customer Reviews: Comprehensive Glazing Score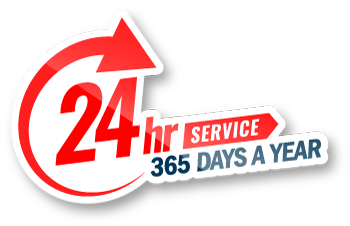 24/7 Emergency Glazier Surbiton
Are you facing trouble with your glazing? Do you see damages that you cannot repair? Calling for a glazier immediately when a problem is seen can be complex. But not with us. We are a 24/7 emergency glazing company in Surbiton that deals with all types of glazing and skilfully remove hazardous ones.
Your house may have unique glazing that may require specialised glaziers to deal with. Our emergency glaziers in Surbiton are experts in fixing your glazing and ensuring long-lasting results. We do not charge for call-outs and immediately respond to your location after contact. So, don't delay with the insecure windows and call us today.
Request A Call Back
Glazier Surbiton
When someone compliments a home or office that stands out from the others, they mainly refer to the glazing in Surbiton. The sustainability of its glazing determines the quality of life, and we prefer you enjoy the best quality at a low price. Our glazing company in Surbiton has helped users identify the right glazier to suit their needs and install them accordingly.
Windows are essentially protective glasses that can keep out dust, smoke, sound and other harmful contaminants. Window glazing in Surbiton can be available by your specifications, and choosing a professional glazier to do those will require a lot of searching. So, avail our local window glazier in Surbiton to plan and build your customised glazing at a low cost.
If you are in the dark and need advice on glazing for your homes, then our expert glazier in Surbiton is available 24/7 to help you make this decision.
What makes double glazed windows unique? From an array of selections, why are homes interested in installing them? It's because double glazing in Surbiton is not just a window fitting but a whole package of benefits such as security, energy efficiency, privacy, better property value and more. Compared to a home with single-paned glass windows, homes with double glazed windows save energy bills and allocate their finances elsewhere.
Being one of the leading double glazing companies in Surbiton, we understand the changes glaziers can bring to your homes. We are mostly demanded for double glazed windows because of their insulation property and how it can keep their house warm. Also, we secure the window frames to their panes so that you enjoy maximum security.
If you have double glazed windows installed and notice damages, then take the hint and contact our local double glazing repair in Surbiton immediately. An inexperienced person cannot determine the cause of damage, so allow our specialists to do it for you instead.
Please don't wait for another day and avail our expert double glazing installers in Surbiton to book our glazing service today!
Get Free No Obligation Quote
Secondary Glazing Surbiton
Secondary glazing in Surbiton is mainly seen in houses that have single-paned windows. Without affecting the outlook of the house, secondary glazing is fitted on the room side of the existing window. We have been asked to do secondary glazing primarily because of its numerous benefits at cost-effective rates. If you have a single-paned window, then secondary glazing provides you with maximised insulation with minimised sound and pollution affecting your home.
While you still have your windows intact, adding secondary glazing only enhances the security of your homes and gives you better privacy. Our secondary glazing installers in Surbiton specialise in fitting the glazing of your choice with premium quality glasses. Secondary glazing comes in different sizes, shapes, and forms for you to select from, so you specify your requirements and we build them for you.
As one of the recognised secondary glazing suppliers in Surbiton, we are available 24/7 to receive your request and arrange our team to your location on the date of your convenience. So, wait no longer and call us now!