Choose All Glazing UK for Fast and Efficient Glazing Solutions
Customer Reviews: Comprehensive Glazing Score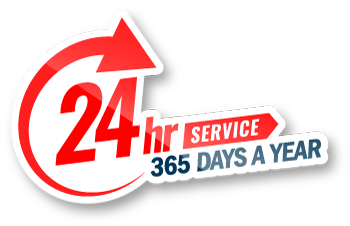 24/7 Emergency Glazier Sunbury on Thames
The glazing you install plays a significant role in illuminating your home and protecting you from external pollutants. Sometimes, the damages are due to draughts, cracks, breaks or holes that can ruin its properties. Thus, if you need an immediate repair, you can always avail of our emergency glazing in Sunbury on Thames.
Our 24/7 emergency glaziers in Sunbury on Thames have experience in repairing, installing and restoring the health of all kinds of glass. With us, you do not have to feel your options are limited and get our experts to fix your glazing at its earliest. We help you secure the glazing by reducing its chances of damage in the future.
Request A Call Back
Glazier Sunbury on Thames
We have seen homes with functional glass windows that add beauty to the homes installed. If you wish to achieve the same, it would be best to get expert opinions before installation. Our reliable glazier in Sunbury on Thames can help you identify the right glazing type that will accurately suit your description.
The benefits of using our glazing in Sunbury on Thames are plenty, and one cannot suffice its necessity in a few words. If you are unaware of the types of glazing, you can always contact us to learn more before finalising your decision.
As a leading glazing company in Sunbury on Thames, we provide the best products and services to our customers to ensure the glazing that we install is guaranteed to secure your homes and offer the desirable visual appeal that you wish to derive from it at affordable rates.
Windows is the more popular means to install glazing than doors and skylights, and we specialise in offering top window glazing in Sunbury on Thames that can support your preference. With various models, we assure you to find the glazing that can suit your requirements and budget accurately. Thus, get in touch with our window glaziers in Sunbury on Thames today!
Double Glazing Sunbury on Thames
When you can double the benefits from our double glazing in Sunbury on Thames, why would you settle for single glazing? The thermal insulation that our double glazing assures to provide can help you through the seasons and efficiently save energy bills.
Among the most trusted double glazing companies in Sunbury on Thames, we test our double glazing several times before shipping it to your home. Upgrading your windows to double glazing is expected to increase the value of your property. Thus, it would always be an excellent decision to avail it directly from the experts.
Our double glazing installer in Sunbury on Thames has years of hands-on experience in installing and fitting this to homes and can guarantee to carry it out meticulously for your home. The spacing and adjustment of the double panes must be measured and fixed accurately to derive the best out of it.
If your existing glazing shows signs of condensation or draught, then our double glazing repair in Sunbury on Thames can be at your immediate service. All you have to do is give us a ring.
Get Free No Obligation Quote
Secondary Glazing Sunbury on Thames
Suppose you are considering a cost-effective way to install an additional panel to your existing glazing. In that case, we assure you that our secondary glazing in Sunbury on Thames can provide you with enhanced protection and better thermal insulation. Since it is independent of the current glazing, accessing it can be entirely under your control.
Our expert secondary glazing installers in Sunbury on Thames ensure the glazing quality is tested before installing it. The secondary glazing is fitted from the room side of the existing glazing, enhancing its purpose of providing better security. It also ensures improves the thermal insulation and reduces energy bills significantly.
We ensure our secondary glazing suppliers in Sunbury on Thames are experienced to provide you with the suitable models that assure better acoustic insulation and improved thermal retention. With us, you can explore all the varieties of secondary glazing and choose the one that fits your budget range.