Choose All Glazing UK for Fast and Efficient Glazing Solutions
Customer Reviews: Comprehensive Glazing Score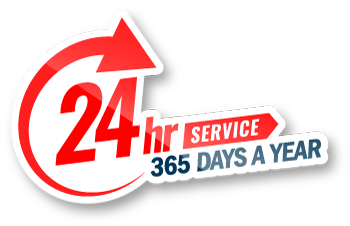 Diverse Glazier Services Streatham
Are you looking for boarding up services? Or a window repair & restoration service? Or are you looking for a window glazing service in Streatham? And were you advised to connect with different glazing companies in Streatham for your varied needs? If yes, then you are certainly misguided. Why search, hire and invest a massive amount of money in the services of different companies when you can avail and enjoy all the perks of a glazing service under one roof?
Presumably, you have not been searching in the right place; if you did, you must have found us much earlier! Located in the heart of Streatham – All Glazing UK is a renowned glass specialist in Streatham and beyond! No matter what your requirement is in which area, our glaziers in Streatham are experts in handling all your needs.
Our window glaziers in Streatham have a minimum of five years of experience in all residential and commercial projects with ease. You can depend on us! Hire our professional services to experience diverse, yet quality glazing work yourself.
Request A Call Back
Emergency Glazing Streatham
If you require a quick quality window repair or glazing service, panic is unnecessary. Connect with All Glazing UK's emergency glazing service in Streatham.
Our emergency services are available 24/7 for all 365 days of the year. Once you call us, we will reach your doorstep in 45 minutes or less, and we vouch for this! Our emergency glaziers in Streatham are always on their toes to help you at your times of inconvenience. In fact, our glaziers keep all the quality materials, tools and glasses hoarded in our mobile vans to reach you instantly.
Our glaziers are trained to manage regular and emergency visits alike. Hire us and leave all your glazing worries on us!
Low-Cost Double Glazing Services Streatham
Is your plan to invest all your money and savings in paying electricity bills? Don't you want to save money for your family's future needs? If that is your plan and you still haven't installed double glazed windows, then you are doing it all wrong. Double glazing in Streatham or elsewhere is now the real hero and saviour of the fenestration world. Save your money and get a pair of thermally efficient double glazed windows.
If you believe that this installation will cost you the Earth, you are mistaken again. Unlike other double glazing companies in Streatham, All Glazing UK renders premium quality work at budget-friendly prices. Our double glazing installers in Streatham will supervise the entire installation process without causing any hassle to you.
We levy no hidden charges or service fees. You pay only for the services you hire us for. Whether it is an emergency service or a double glazing repair service in Streatham, we move ahead only with your specified budget.
We impose no vague quotations. We also render a free no-obligation quote. So, call us today to know further about our glazing services.
Get Free No Obligation Quote
Glazing Services
Timely Boarding Up Services Streatham
Have you been avoiding an elite boarding up service in Streatham because you had an unpleasant glazing experience that went on for days? That would have been pretty displeasing. But, don't worry, at All Glazing UK, we not only provide instant and emergency glazing and boarding up services but also a timely service.
Once you hire us for a board up service in Streatham or elsewhere, we will arrive and aim to finish all the work within one visit. With our expert team on-site, you don't have to worry about blocking your space or routine for days. We come with an impressive background of exhaustive experience in professionally handling all sorts of boarding up projects – you can rely on us. We also clean up the site area once you have delivered the project. This way, we not only ensure a quality and timely service within one visit but also leave the site flawless for you to resume your daily activities smoothly.
Call us today without much ado if you are looking for an emergency boarding up service in Streatham.
Professional Window Repair Services Streatham
It isn't a task to find a local professional window repair service in Streatham or probably a sash window restoration service in Streatham, with All Glazing UK's services available right at your fingertips. We are located in the heart of Streatham and are renowned amongst the locals. Whether you are looking for a sash window repair service in Streatham or a uPVC window repair service in Streatham, we can cater to all your needs with our expertise.
Being in the business for over 50 years, we have seen the fenestration business evolve. No one in the industry understands the knack of windows better than us. We provide quality work at affordable prices. We also provide satisfactory emergency window repair services in Streatham and elsewhere.
Why miss out on the opportunity to have your windows restored to their original form. Call us today on 0800 0148 553 or [telephone-2] to hire our services. Or website our website to fill in the contact form, and we will get in touch with you soon.