Choose All Glazing UK for Fast and Efficient Glazing Solutions
Customer Reviews: Comprehensive Glazing Score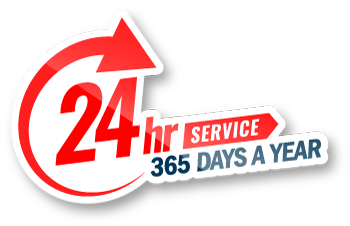 24/7 Emergency Glazier Stoneleigh
Any emergency will never give you prior notice. It was always barge in, uninvited – that's what an emergency is. You never know when and how a crisis will arise, but you can always be prepared for it. Instead of being in a tight spot later, opt for All Glazing UK's emergency glazing in Stoneleigh immediately to secure and protect your premises!
Our trained and experienced emergency glaziers in Stoneleigh provide a 24/7 service. Thus, no matter what time you connect with us, we will be outside your premises within 45 minutes or less with the best quality tools and visits.
Request A Call Back
Glazier Stoneleigh
Have you invested days or weeks in figuring out a perfect window glazing for your home in Stoneleigh? If you are tired of dabbling on Google and Youtube to get you the ideal DIY solution, investing in a professional glazing company in Stoneleigh would be your best option.
All Glazing UK is a renowned company with the best team of experienced window glaziers in Stoneleigh. With an impressive and extensive five-year experience in efficiently managing plenty of glazing in Stoneleigh, our experts will not disappoint you. Without any fuss, our glaziers in Stoneleigh aim to complete all the work within one visit to allow you to enjoy the perks that quality window glazing offers.
Whether it is about premium and high-standard graded tools and materials, expertise, quality glass or affordable prices – we are the best in the business and always bring you a top-quality service.
Double Glazing Stoneleigh
Hold on! If your existing single-glazed units have been damaged, you must consider double glazing in Stoneleigh before deciding whether to repair or replace them with another single-glazed window.
Double glazed units have the capacity to amplify the benefits you would receive in a single glazed window within the same affordable price packages. Thus, wouldn't it be wiser to invest in a better, enhanced product? Insulation, reduced condensation, secured windows, sound-proofing, aesthetics and endless benefits for you to enjoy with just a one-time capital investment. But if you install from an inexperienced service provider, you will run into a constant requirement for double glazing repair in Stoneleigh much sooner than you would imagine.
All Glazing UK is a leading double glazing company in Stoneleigh that promises you a quality and reliable service that you would have no complaints with. With 50 years of experience, the locals trust our double glazing installers in Stoneleigh. Try our service once; we guarantee you will never have to hunt for another glazing company!
Get Free No Obligation Quote
Secondary Glazing Stoneleigh
Who says a period property cannot enjoy the perks a double-glazed window offers? Thanks to modern technology and the invention of secondary glazing in Stoneleigh, no matter how old or new your property is, you can relish a well-insulated home.
All Glazing UK is a leading secondary glazing supplier in Stoneleigh. Whatever your requirement, our adept glaziers will meet your necessities and deliver a service beyond your expectations. We strive to complete all our work within one visit without causing any disturbance in your routine schedule.
If you need a 360-degree comprehensive solution that will safeguard the exteriors and interiors of your windows without any disruption, then secondary glazing is the solution for you. Our expert team of specialists will add an additional frame to the window, and it's done!
Whether a secondary glazing installation or repair, our secondary glazing installers in Stoneleigh will give you a premium service with a quality finish!