Choose All Glazing UK for Fast and Efficient Glazing Solutions
Customer Reviews: Comprehensive Glazing Score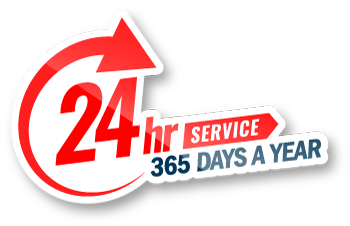 24/7 Emergency Glazier Stockwell
If you are experiencing any damage in your glazing and need immediate help, then availing of our emergency glazing in Stockwell can do great benefits. We improve the condition of your glazing and restore its properties without any problem. We can also assist in installing new glazing and enhancing your home's glazings.
We do not mind any urgent requirements for glazing as our emergency glaziers in Stockwell are available 24/7 for 365 days a year to offer you the service you require. So, avail our services and make the best use of our assistance to repair or recover your glazing condition.
Request A Call Back
Glazier Stockwell
The glazing that you add to your windows creates a sense of uniqueness from the others. Our glazier in Stockwell provides you with a wide range of options from which you can choose your desired glazing. For inexperienced users, differentiating the properties may be difficult, and we can thoroughly assist you before confirming the installation.
Our low-cost glazing in Stockwell provides you with high-quality glazing products that can fit your specifications and be installed on the first day of our visit. We make sure the glazing is accurately checked as we promise several benefits that you can derive from our well-installed glazing in Stockwell.
As a trusted glazing company in Stockwell, we specialise in offering a range of glazings that can be an excellent energy saver and source of improving your home's elegance. The glazing is cross-checked back to back for assuring that the products we ship to your location are of the best quality.
Homes take immense consideration for the glazing they install for their windows. However, we offer you window glazing in Stockwell that can be easily accessible with just a phone call. You can specify your requirements, and we can install them professionally. You wouldn't have to be worried about drought or condensation ruining your glazing.
Avail our window glazier in Stockwell, get expert assistance in selecting the right glazing for your homes, and get immediate transformation with our guidance. You can count on us to offer glazing that will illuminate your homes externally and provide better insulation from the inside.
One of the reasons why double glazing in Stockwell is high in demand is its energy-efficient property to minimise heat loss and trap the heat within. Double glazing is installed to create better insulation and increase privacy to ensure better living conditions. We offer double glazing in Stockwell, providing increased acoustic efficiency, among other benefits.
As one of the most trusted double glazing companies in Stockwell, we make ourselves available all round the clock to users who may need immediate double glazing to their property. With all the double glazing products we can offer, you can receive expert assistance from our end to choose the right one for your home.
We often advise seeking a company with a team of expert installers that can guarantee the secure installation for inexperienced users. Our professional double glazing installer in Stockwell ensures to install the double glazing accurately to fit the window so that drought or condensation does not affect its performance.
If you already have double glazing installed and notice damages, then avail our experts for double glazing repair in Stockwell to get an immediate fix to your glazing. Sometimes, these damages may be caused by faulty installation, and thus, we make sure the window is thoroughly repaired, and no injuries can occur in the long run.
Get Free No Obligation Quote
Secondary Glazing Stockwell
If you wish to experience energy-efficient and secure glazing that fits your budget, our secondary glazing in Stockwell can help you with this. Our secondary glazing is a cost-effective alternative to ensure that you experience better heat conversation and privacy in the homes that install them.
All Glazing UK employs the best secondary glazing in Stockwell that can install the glazing accurately. This glazing is installed on the room side of the window and gives the user better security and privacy. This can be a permanent solution to improve your home's efficiency apart from your existing window glaze.
Among all the options of secondary glazing suppliers in Stockwell, we stand out the most for supplying all types of secondary glazing and providing outstanding services to our users to minimise glazing damage. Thus, if you wish to narrow down your options for availing of secondary glazing, then give us a call and get to know our affordable quotes.