Choose All Glazing UK for Fast and Efficient Glazing Solutions
Customer Reviews: Comprehensive Glazing Score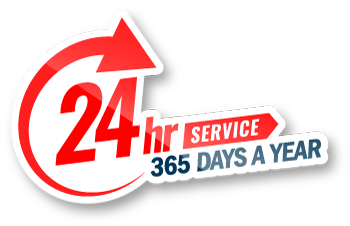 24/7 Emergency Glazier Southfields
The glazing that you install must essentially perform its duty of retaining energy, blocking out pollutants and securing your privacy. However, when it fails, there could be undetected damage in your glazing. In that case, getting our emergency glazing in Southfields can greatly help replace, repair or restore your glazing.
For inexperienced individuals, some damages may be difficult or impossible to detect. In that case, calling for our emergency glaziers in Southfields can help you figure out what may be wrong with your glazing and get it fixed as early as possible. Our professional emergency glaziers can work on any type of glazing and repair the problem before it worsens.
Our emergency glaziers in Southfields offer you 24/7 service 365 days of the year. In the event of a glazing problem at any time of the day, you know you can schedule our services and even receive them on the same day as needed.
Request A Call Back
Glazier Southfields
We cannot imagine a home or any building without glazing. Historically, glazings have been essential to illuminate a space and creatively express homes. If you wish to do the same with your home, our professional glazier in Southfields can help you identify modern glazing solutions suitable to your home's aesthetic. We offer you the best quality glazing in Southfields that can completely change your space's look.
With over 50 years of experience in this field, we are a reputable glazing company in Southfields that assist our users in making the best choice for their homes or offices. As we offer you a range of affordable options, we don't compromise on the quality of our glazing.
Windows are an absolute necessity for any structure. And thus, you can get top-quality window glazing in Southfields from us. If you are unsure about your choices, our expert window glazier in Southfields can assist you throughout the selection process for installation.
Double Glazing Southfields
Keeping up with the latest trends always gives a sophisticated touch to your homes, whether it is the newest technology, furniture or double glazing. Double glazing has increased demands for being the latest trend and is known to effectively improve their homes' energy efficiency. Therefore, getting our double glazing in Southfields is a cost-effective and valuable addition to your home.
As one of the leading double-glazing companies in Southfields, we do not compromise on the quality of double-glazing that we provide to our users. With good quality double glazing, one can secure their space from outside pollutants and enhance privacy. Therefore, we aim to innovate and add features to our double glazing that makes it worth the purchase.
Getting the best quality double glazing does not equate to best performing double glazing if it is not installed professionally. Our expert double glazing installer in Southfields is experienced in accurately installing the double glazing for you to derive all the benefits. However, if you already own double glazing and see signs of condensation or draught, it is time to call our double glazing repair in Southfields.
Get Free No Obligation Quote
Secondary Glazing Southfields
Are you trying to budget your energy bills? Ever considered an alternative by tweaking changes to your glazing? Well, let us introduce you to our best quality secondary glazing in Southfields that performs as independent and additional glazing to your existing one that is assured to improve the thermal efficiency of your home and enhance privacy.
A professional installation is necessary for a fitting to be considered well done. In that case, getting our secondary glazing installers in Southfields is a call away. They offer you expert services of installing the secondary glazing on the room side of your existing one. This way, you can control the secondary glazing and ensure better security.
If you don't wish to compromise on quality but require them at pocket-friendly rates, get to know our reliable secondary glazing suppliers in Southfields that offer you a range of varieties from which you can choose and get them delivered. Booking for our glazing and services is just a call away, so book yours today.