Choose All Glazing UK for Fast and Efficient Glazing Solutions
Customer Reviews: Comprehensive Glazing Score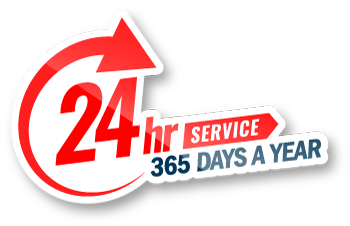 24/7 Emergency Glaziers: Immediate Solutions in South West London
Being a homeowner with an extended yet beautiful family is blissful, but it comes with a lot of responsibility. If you have children and pets running around your home, you have to be more careful with the windows and doors. A broken window left unattended could pose a severe threat to them in the form of an injury. Thus, you need professional assistance right away, and who better than All Glazing UK's emergency glaziers in South West London?
At All Glazing UK, we provide a 24/7 emergency glazing service. No matter what day or what hour of the day it is, our local glass specialists in South West London will arrive at your doorstep with all the necessary and quality equipment within 45 minutes or less. Our glaziers also leave the area clean. Hiring our expert services will have your peace and home security restored in no time.
Window Solutions: South West London's Expert Glaziers
If you are looking for leading and reliable window glaziers in South West London, you must seek and hire All Glazing UK's glaziers. Our local glazing experts have a minimum of five years of experience in handling all sorts of residential and commercial glazing projects. You can depend on us!
Once you connect with us, all you have to do is leave your worries with us! Our glazing experts in South West London will manage it all for you, from site assessment to planning, execution, and final delivery of quality glasswork in South West London. We offer 360-degree cutting-edge solutions, secondary to none!
In terms of efficiency, our windows will render sufficient and desirable warmth to your indoors. You can count on us! Connect with us today to learn more about our services and the multiple benefits you can receive from them!
Quiet and Comfortable: Double Glazing in South West London
If you face the nightmare of excessive heating bills and are looking for an effective solution to reduce them, you must opt for double glazing installation in South West London. While many double glazing companies offer these services, it is the premium quality that you must go for.
At All Glazing UK, our energy-efficient double glazing repair in South West London brings expertise, satisfactory services and solutions to all your concerns. Not only do we offer premium and remarkable services, but also at low prices. You don't have to expect any vague quotations or delayed responses from us. We respond instantly, and our quotes are precise and stated. You only pay for the services you hire us for!
Get Free No Obligation Quote
Modernize Your Home: Glazing Services in South West London
Window glazing in South West London just got way easier with our unmatched services at affordable prices. You certainly cannot resist the combination of quality along with cost-effective prices! Hire us today!
Whether you seek professional assistance, affordable commercial & residential glazing services, or premium quality service, we are your go-to company as we are the leading glass window and door supplier in South West London.
We also provide robust glazing solutions in South West London, which will give you a finish much better than your previously installed double-glazed windows.
Quick Fixes: Window Repair Experts in South West London
Are you tired of dealing with drafty windows or broken sash windows in South West London? Look no further! Our glazing company specialises in professional sash window repair in South West London that will restore the beauty and functionality of your windows. Whether you have single-pane windows, double-glazed units, or sash windows, our skilled team has the expertise to handle it all.
We are committed to providing top-notch solutions tailored to your specific needs. With our extensive experience and attention to detail, you can trust us to deliver outstanding results. Say goodbye to those bothersome drafts, and let us repair your windows in South West London. Contact us today for a consultation and enjoy the benefits of our exceptional window repair in South West London.