Choose All Glazing UK for Fast and Efficient Glazing Solutions
Customer Reviews: Comprehensive Glazing Score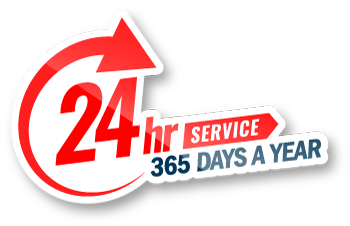 24/7 Emergency Glazier South Croydon
Are you planning to put your property on sale? If yes, then, in that case, you must expect many buyers to come to visit and assess your property and evaluate if it is worth a purchase or not. Before they point out any flaw in the glass windows and doors, you should quickly get all your property's loose ends fixed!
Don't know what to do and whom to approach, who could aid immediately in times of crisis? Well, we have an instant solution for you! All Glazing UK's emergency glazing in South Croydon. Yes, we provide a 24/7 emergency service. No matter your reason or what day or hour it is, our emergency glaziers in South Croydon will reach you within 45 minutes.
Request A Call Back
Glazier South Croydon
If you want to rest your faith in a professional glazing company in South Croydon that comprises a team of qualified and trained glaziers – then we are your ideal choice to hire! At All Glazing UK. All of our window glaziers in South Croydon have a minimum of five years of expertise in efficiently managing all sorts of residential and commercial glazing in South Croydon.
Once you connect with us, we will arrive in no time and immediately start the work, post evaluating the site. Our senior glaziers not only plan and execute your window glazing project in South Croydon but aim to complete the entire job within one visit. This way, you don't have to block days and weeks for us and can easily continue with your daily routine. Also, we aim to keep the entire area/site spotlessly clean for you so that there is one less work for you to worry about.
Our glaziers are renowned locally for their skills and expertise in window glazing. We are confident that you would be more than satisfied with our services.
Double Glazing South Croydon
Do you already have double glazed windows but are not happy with their quality, and you are looking for double glazing repairs in South Croydon? You would not have faced this problem if you had hired the quality services of All Glazing UK and not any other double glazing company in South Croydon.
Double glazing in South Croydon or anywhere else is a work of art and precision that must be trusted and left upon specialists and professionals only! Our double glazing installers manage everything for you, from assessing the site to installing a new pair of quality and optimal functioning double glazed windows! We will leave you with a stellar double glazed window finish which will be of a much better and upgraded quality than your previous windows. We will also ensure the new window matches your home or office interiors and exteriors.
Get Free No Obligation Quote
Secondary Glazing South Croydon
How enticing would it be when you go for a cost-effective solution like secondary glazing in South Croydon at affordable prices with assured quality? An offer you cannot resist! At All Glazing UK, being a leading secondary glazing supplier in South Croydon, we strive to bring the best quality to you, and in the same process, we do not fail to acknowledge the prices. Not necessary top-notch services have to burn a hole in the consumers pocket. And hence, you can relish secondary glazing at low prices with All Glazing UK.
Whether you hire the services of our secondary glazing installers in South Croydon for a residential or a commercial project, our prices are fixed and reasonable. We do not levy any hidden charges or surcharges. We maintain complete transparency in our customer relations.
You can be assured of one thing: You only pay for the exact services you hire us for, but you receive a quality service that will be beyond your expectations.