Choose All Glazing UK for Fast and Efficient Glazing Solutions
Customer Reviews: Comprehensive Glazing Score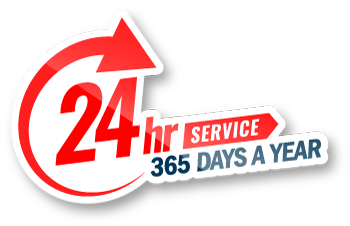 Dependable Glazier Services Sevenoaks
Many families and corporate houses refrain or instead are hesitant to hire glazier services in Sevenoaks or elsewhere because they do not offer the same benefits as they claim to do so. It could be problematic to trust someone in your personal space and allow them to work on your property, not knowing how appealing or satisfactory the outcome would be. Also, window glazing in Sevenoaks or elsewhere generally results in causing a lot of noise. Repair work also creates a mess in the property and hinders your routine workflow. Overall, it could turn into a very displeasing experience if you do not hire a reliable and leading window glazing in Sevenoaks.
Welcome to All Glazing UK! We take pride in offering the most impeccable and superior glazing services in Sevenoaks. We are renowned as glass specialists in Sevenoaks by the locals. But since you are new to our page, you may wonder why would you trust us! And we understand that. All of our window glaziers in Sevenoaks or beyond have a minimum of five years of experience in managing domestic and residential properties. Once you hire our services, we move ahead only once you're convinced and complete our work within one visit. Also, don't worry, we leave no mess behind for you to clean!
We immensely support the training of our glaziers. If you still don't trust us, you can always check our background and have a word with our existing customers before depending on us!
Request A Call Back
Emergency Glazing Sevenoaks
Are you looking to list your property for sale instantly and to increase the sale value and potential? No matter your reason to hire our services, our emergency glaziers in Sevenoaks will be available to cater to your needs.
Glazing your windows anytime to keep the indoor and outside aesthetics of your property intact is always a win-win notion, and our team is ever to arrive at your doorstep. All you have to do is call us, and we will reach you within 45 minutes or less. Our mobile glaziers provide a 24/7 service for all 365 days.
For your emergency glazing service in Sevenoaks, our mobile glaziers keep all types and premium quality glasses available along with other materials to reach you even during the most inconvenient hours. Our shop is located at the most accessible location in Sevenoaks. Our emergency services are equivalent to regular service, so connect with us for all your needs. Whether it is a glazing requirement or a repair or replacement only – We will assist you.
Sturdy Double Glazing Sevenoaks
Are burglary cases quite often in your neighbourhood? Or have you experienced one yourself at your home or office property? With the rise of vandalism and theft cases, it is a wise decision to opt for double glazing in Sevenoaks.
Double glazed windows are typically adding two panes of toughened glasses together. Essentially, it is done to keep your indoors warm, enhance thermal efficiency, and keep condensation at bay. Apart from this, it excellently adds to your safety as the glasses are burglar-proof. If you are looking for a double glazing company in Sevenoaks to help you, look no further. At All Glazing UK, we provide all kinds of glazing – single, double and triple. If you already have double glazed windows and are looking for double glazing repairs in Sevenoaks, we provide those services.
Our double glazing installers in Sevenoaks are adept at handling all projects with expertise. In fact, we are confident that with our high-quality glasses, you would no longer worry about burglary or glass damage. Also, one of the perks of hiring our services is that it is affordable and easy to maintain.
Get Free No Obligation Quote
Glazing Services
Budget-Friendly Boarding Up Services Sevenoaks
Have you avoided employing a board up service provider in Sevenoaks because wood is expensive, and you worry it might consume your savings? Well, it is a knowledgeable decision to invest in the safety and security of your property and loved ones than to spend in repairing and replacing doors and windows due to extreme weather conditions. And if you are concerned about the expenses, then don't be as at All Glazing UK; we provide the most affordable and low-cost services.
A cheap service does not necessarily mean that the materials are of inferior quality. Our glaziers use the finest quality and sturdy wood to ensure maximum safety. Once you hire us, we will let you know our charges and move ahead only once comfortable. We work around your budget. Also, our fees for a regular service or an emergency boarding up in Sevenoaks is the same.
What's more? We levy no call-out charges. If you are a new customer, you can expect a 10% discount on our services as well.
Appealing Window Repair Services Sevenoaks
An old set of broken windows will not only exude a drab vibe but also steal away the charm and aesthetics of your property. If you wish to revive and refurbish your home, connect with our experts at All Glazing UK for a sash window restoration in Sevenoaks.
No matter where your property is located, we will reach you instantly and bring back the shine of your home or office with our unmatched window repair services in Sevenoaks. You don't need to hire different companies for the varied services you need.
With us, you can take advantage by enjoying all the benefits under one roof. For instance, we provide uPVC window repairs in Sevenoaks and sash window repairs in Sevenoaks or if you are looking for glazing or window replacement or emergency window repair services in Sevenoaks. You name it, and we will provide you with our best glazing assistance.
Call us today on 0800 0148 553 or [telephone-2] to hire our services.